Ullal Beach
Magnetic Ullal Beach, Mangalore, Karnataka
Ullal Beach is a place that is located 13 kms away from Mangalore. It is a panchayat town situated in Dakshina kannada district in Karnataka. It is situated to the south of the Nethravati River that lies in the border of Karnataka and Kerala.
This is the beach that is well known for its big stretch and the golden sand. The water is very friendly it means that you are safe to enjoy the water sports like swimming, surfing, boating and many more. There are some facilities for some eatables and drinks in the nearby stalls on the beach.
This place is very motivating and eye-catching spot for the tourists. Some of the famous historical locations are Somweshwara Temple, Summer Sands Beach Resort, Seyyad Madani Dargah and Queen Abbakka's fort at Ranipura. Other than these places there are many more like the Manjunatha temple that was constructed in the late 10th century, the St. Aloysius Chapel, the Mangala Devi temple, Tipu's Battery, Jama Masjid, the most famous Krishna temple with the golden chariot that is 59 kms from Udupi, St. Lawrence church at Karkala that is 52 kms from Mangalore, the Bahubali that is 453 feet high, the Kambala event, the 'Yakshagana' that is the dance drama and finally the Urus festival that is celebrated once in a year.
This is the only beach where you can find the beach cottages for accommodation. You can enjoy the beauty and the pure atmosphere of this place. You can visit this place during the months of October and February; this is the most favorable time for you to visit. You can visit this place from any part of the world as it is well linked to all the places. The nearest airport to this place is situated at Baje that is 16 kms away from Mangalore.
Main Attraction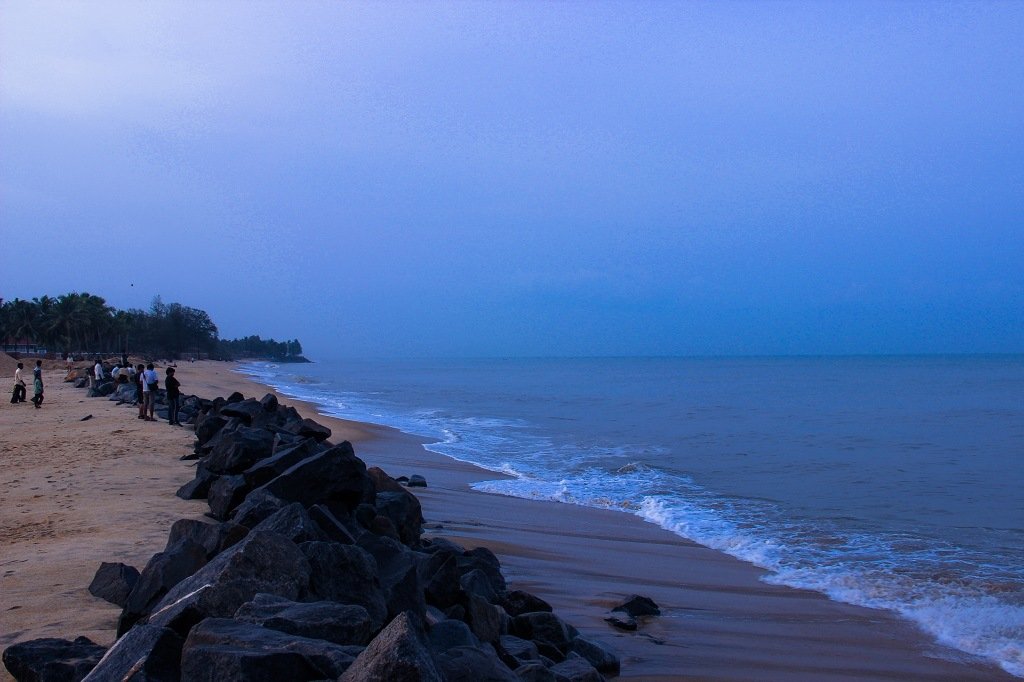 On the off chance that you are somebody who needs to take a break from the bustling city life, Ullal Beach is the ideal area for you. Found very a long way from urban communities, this beachside offers a peaceful and quiet climate for all explorers. The cool ocean breeze combined with shimmering seawater is an encounter you ought not pass up. The dawn at the sea shore is amazingly enrapturing. As the red, early sun rises gradually in the sky, the perpetual ocean reliably continues to change tones, from a radiant red to a smooth orange lastly a relieving yellow. This remarkable experience is exceptional and a memory that will last you a lifetime.
Distance: 
10 KM's from Mangalore City
350 KM's from Bengaluru
1 KM from Ullal Bus Stand