Jog Falls
Most Beautiful Waterfall in Karnataka
---
Jog Falls is located in Shimoga district of Karnataka. The origin of the fall is from Sharavati River and it falls from a height of 829 feet (253mts). It is 30kms away from Sagara, 10Kms from Gersoppa, 21Kms from Siddapura and more than 400Kms from Bangalore city.
Positioned just around 100 km from Shimoga, is the most eminent landmarks in Shimoga. It is the chief perennial cascade in India and is sited at Sagara. It has an elevation about 253 meters. and comprises of four torrents Raja, Rani, Rocket and Roarer.
Jog Falls is created by the Sharavathi River, it is the second-highest plunge waterfall of India, Jog Falls is a major tourist attraction in Karnataka. It is located on the border of Shimoga and Uttara Kannada districts of Karnataka. Jog waterfalls is the highest waterfall in the state. Jog falls drops about a huge 253 mtrs (850 ft.) in a single fall.
Jog fall is the highest plunge waterfall in India and it is also known as Gerusoppe falls and Jogada Gundi. This fall is segmented into four parts which makes it a major tourist attraction spot. Unlike other falls it does not stream on a rock which means it is untiered. This makes it the highest untiered waterfall in India which gives a database of 83 scenic points. Here is the list of the splits up of river sharavathi.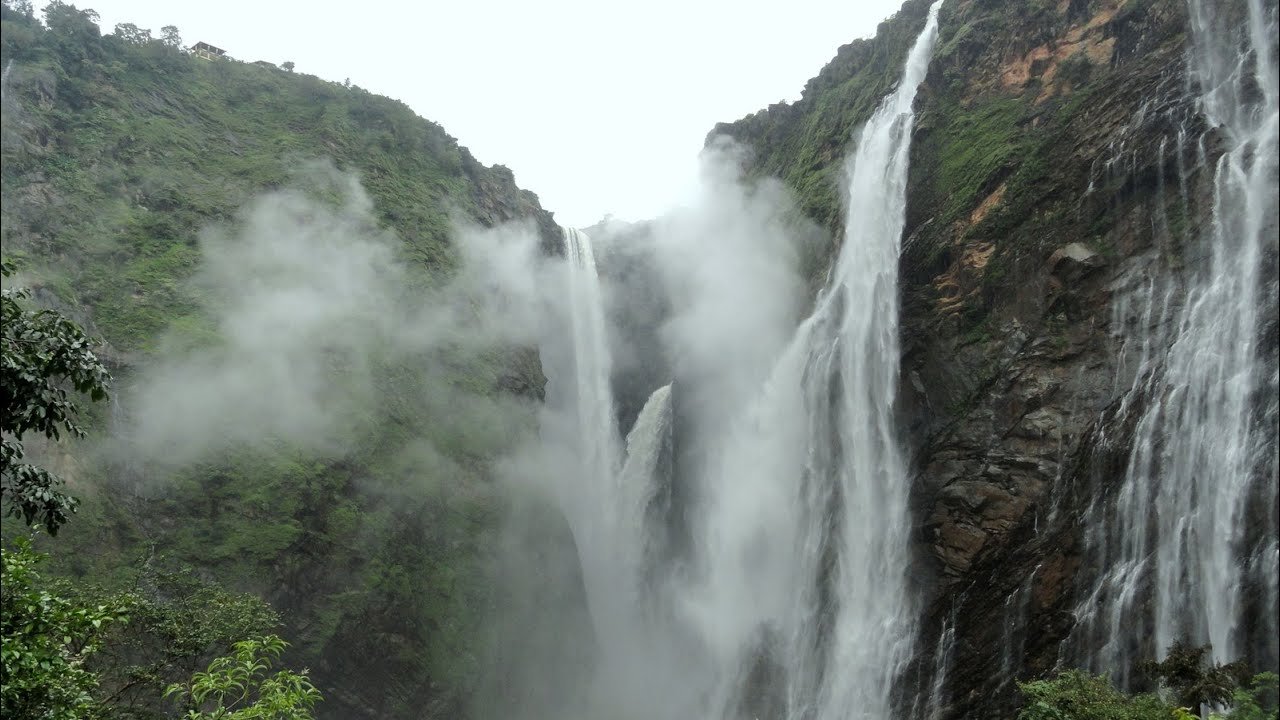 Raja (King): The reason of naming it is its dignified and serene fall.
Roarer: When its stream flows out of mass rocks, it makes a stupendous amount of noise.
Rocket: There are a lot of small openings from which large volume of water flows out at very high velocity.
Rani (Queen): The torrent has a spiral pattern which is said to resemble the movements of a female dancer.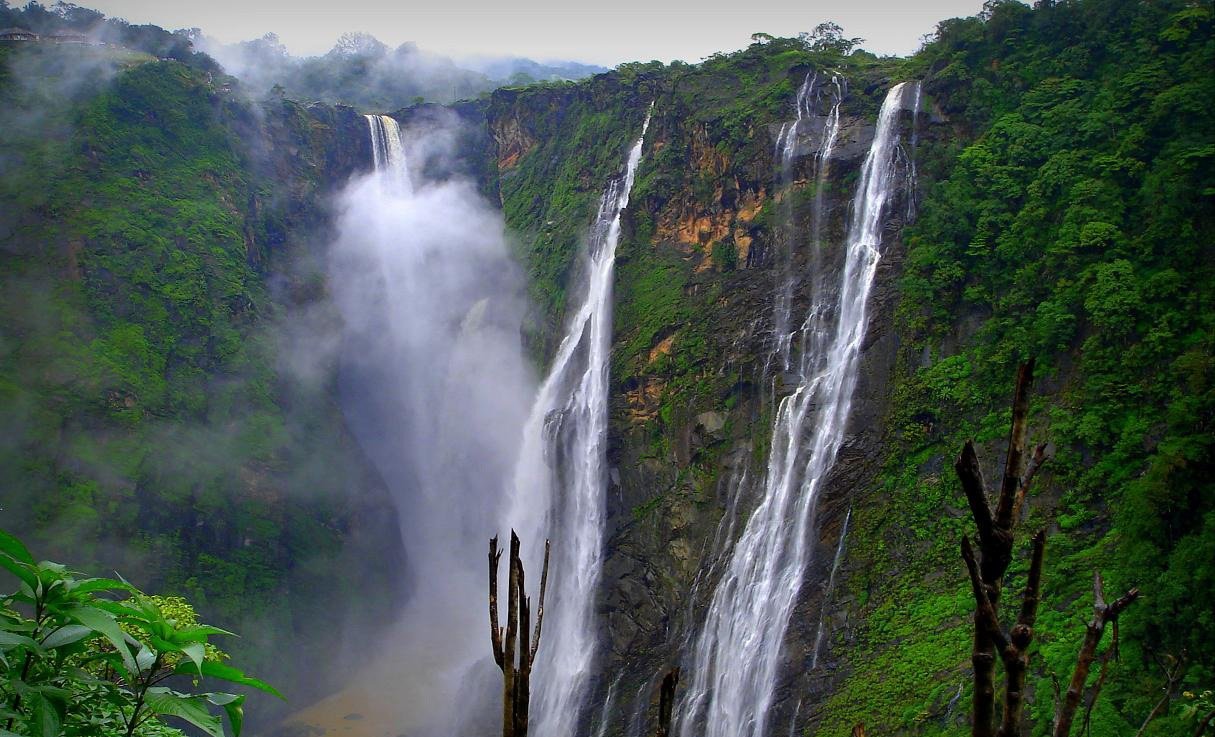 Best Time to visit:
Monsoon season is considered to be the best to visit i.e. from August to December. It is inhabited in the border of Western Ghats of mountain ranges. The prime beauty of Ghats is seen when sunlight falls directly on the water fall. So it is advisable to visit the falls in afternoon.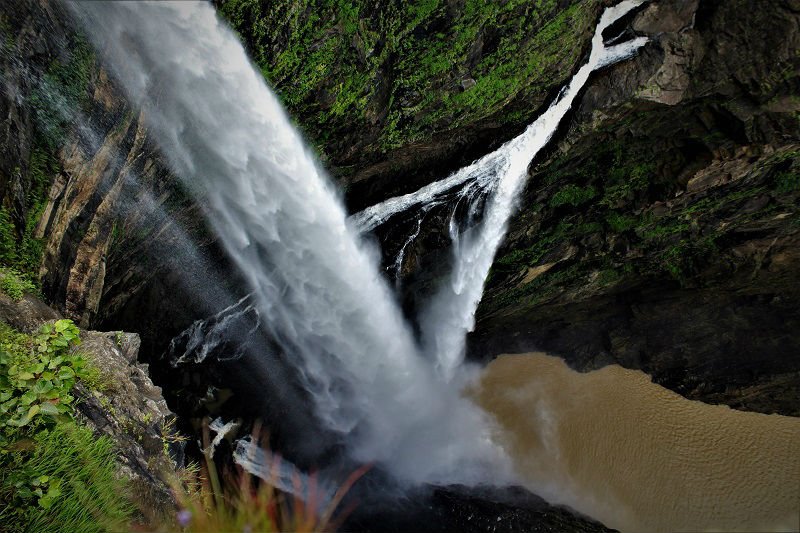 How to Reach?
By Road: National Highway number 206, from Bangalore 378 kms (Bangalore-Shimoga-Sagar-Jog), from Sagar 45 kms, Siddapur 21 kms, Honnavar 56 kms
By Train: Nearest Railway Station – Thalaguppa, Shimoga district.
Nearest Airport: Mangalore International Airport
Where to Stay near Jog Falls?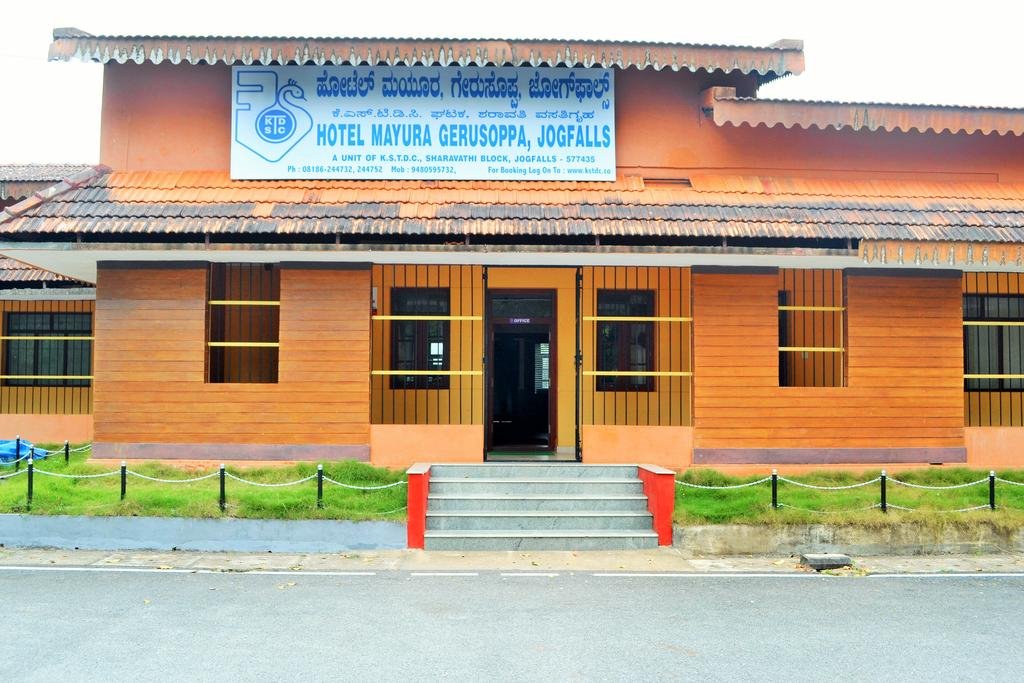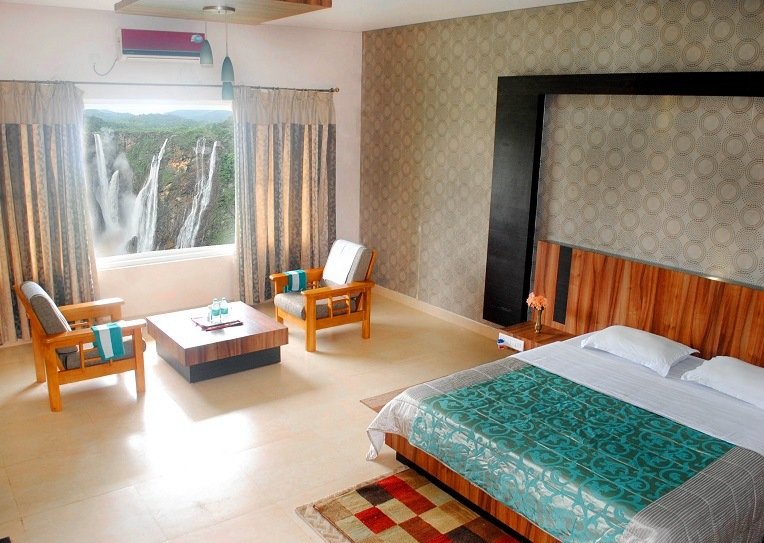 Hotel Mayura Gerusoppa is the best accommodation at Jog Falls.
Hotel Mayura Gerusoppa (KSTDC)
Jog Falls
Phone: +91-8186-344732
---