Best Tourist Places to Visit in

Nagarkurnool,

Telangana
Best tourist places, attractions and sightseeing near Nagarkurnool (Telangana) are Uma Maheshwaram Temple, Mallela Theertham Waterfall, Jogulaamba Temple in Alampur, Sri Lakshmi Chennakeshava Swamy Temple in Gangapur, Wanaparthy, Manyamkonda etc.
Nagarkurnool is a district in the southern part of Telangana with the town of Nagarkurnool being the district headquarters. The district was carved from the Mahbubnagar district. This district is spread over an area of 6,545.00 square kilometers. Nagarkurnool is having many popular tourist attractions, including over 800 years old large banyan tree, Pillalamarr. Nagarkurnool is located around 125 km from the state capital and top tourist destination, Hyderabad. Widely renowned Srisailam Reservoir is situated around 100 km south of Nagarkurnool.
1.

Uma Maheshwaram Temple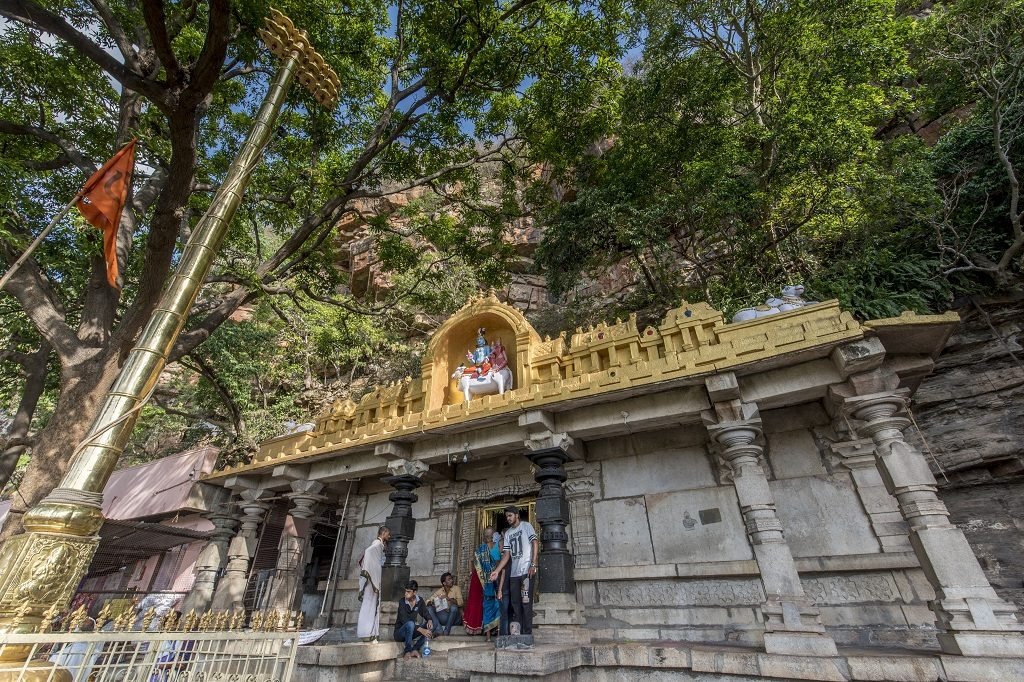 Uma Maheshwaram, also known as Maheshwaram is a temple dedicated to Lord Shiva located at Achampet in Nagarkurnool District, Telangana, India. It is located in picturesque Nallamala forest ranges and situated 100 kilometers away from Hyderabad on the key Hyderabad-Srisailam highway. Umamaheshwaram is also considered the northern gateway of Srisailam and as one of the jyotirlingas. This place finds mention in many Vedic scriptures and it is believed that a visit to Srisailam without visiting Umamaheshwaram is incomplete.
Umamaheshwaram temple is situated on very tall hills of Nallamala forests and dates back to 2nd century A.D. To reach the temple, one has to ride on very steep and dangerous curves of 5 mile length from the bottom of the hill. The presiding deities in Umamaheshwaram are Lord Shiva and Parvati, called as Mallikarjuna and Bhramarambadevi.
How to Reach?
The Achampet route is the most convenient route of reaching the temple. One can reach the temple from Achampet via Rangapur. One can always find many autos from Achampet (10-12 kms) for reaching the temple. The alternate way available is to reach Munnanur from Srisailam and then take up auto rickshaw to travel 15 kms to reach the temple.
Temple Timings: 9:30 am to 4:00 pm
2. Mallela Theertham Waterfall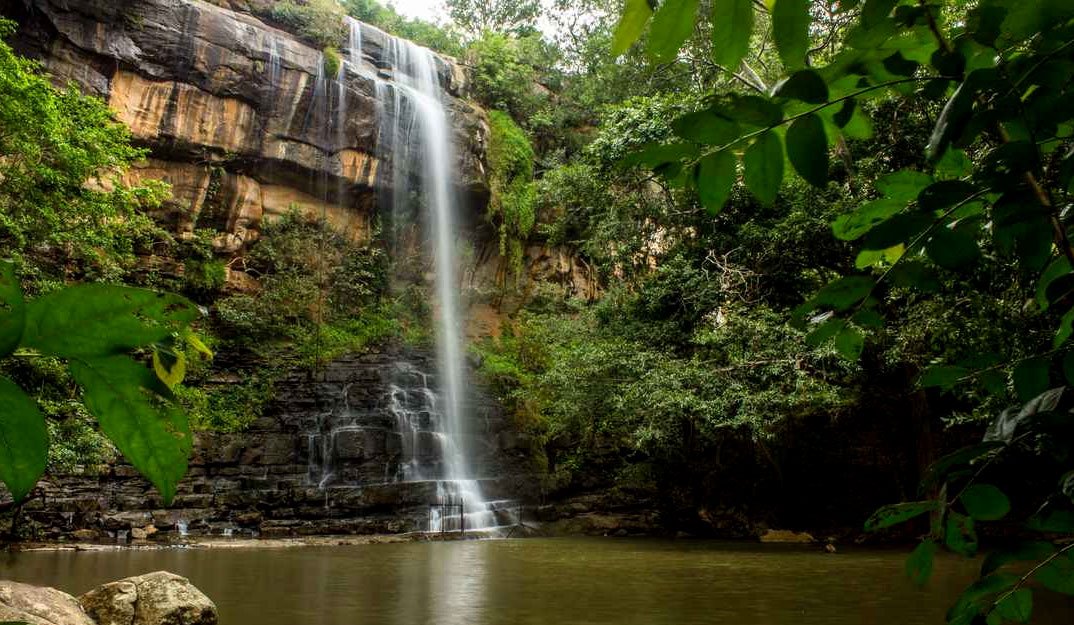 What to see in Nagarkurnool?
Sri Sri Sri Jogulaamba Temple in Alampur
Sri Lakshmi Chennakeshava Swamy Temple in Gangapur
Wanaparthy
Manyamkonda