Yana Rock Caves
Mesmerizing, Breathtaking Mountains & Cave Temple in Karnataka, India
---
Yana Rock Caves and Trekking – Yana is a village located in forests of the Kumta, Uttara Kannada district of Karnataka. Yana village in the Sahyadri mountain ranges is known for unique rock formations. These rock formations (limestone) are found in the forests of North Karnataka. Yana in Karnataka is a tourist as well as a Hindu pilgrimage site; the cave temple below Bhairaveshwara Shikhara has a self-manifested Linga (Shiva). Interestingly, the Shiva Linga is always drenched by the water dripping from the roof of the cave. Yana rocks surrounded by thick forests of the Western Ghats in Karnataka.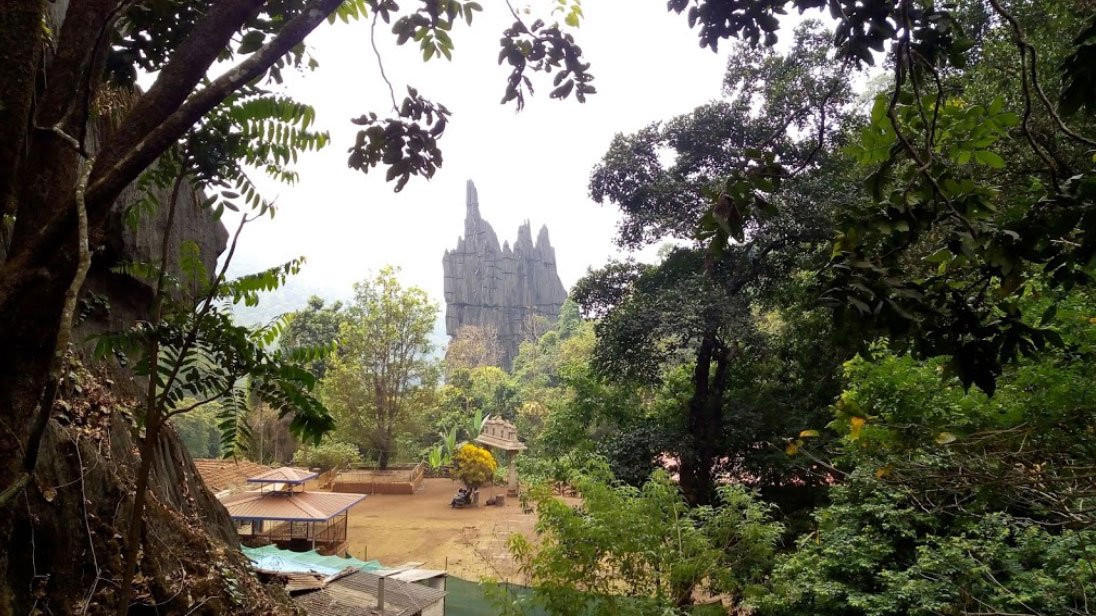 History
According to the Hindu mythology, there was a demon king with the name as Bhasmasura. By austere penance, Bhasmasura was able to make lord Shiva very happy. So lord Shiva asked Bhasmasura to ask him for a boon. So Bhasmasura obtained a boon from lord Shiva when he will place his hand over any one's head, he would burn them up and turn them into ashes (Bhasma). Now with the boon, Bhasmasura got excited and to test his powers, he thought of testing the power with Shiva's head. So he began running after Shiva while lord Shiva began escaping from him.
Looking at this scenario, there was a hue and cry in the heaven and all the Gods went to lord Vishnu who is said to be the Guru who can resolve all the problems. So to protect lord Shiva, lord Vishnu turned himself up into a beautiful damsel (Mohini) to entice Bhasmasura with her beauty. Bhasmsura was quite infatuated by Mohini and asked Mohini to marry him. But Mohini put up a challenge before him that he had to do some dance before her. The dance steps involved putting the hand on his own head. Infatuated, Bhasmasura, began dancing. Without realizing, he put his hands on his own head and he burnt himself down.
According to Hindu Mythology, that's why rocks near Yana are so black .The two hillocks are also named for this event: the tall peak being Bhairaveshwara Shikhara ("Shiva's hill"), and the smaller peak, a few steps down below, being Mohini Shikhara ("Mohini's hill") where an idol of goddess Parvathi is installed.
There are several trek routes to these majestic Karst limestone formations. The Bhairaveshwara Shikara is bigger than Mohini Shikhara and the cave inside it also has a bronze statue of goddess 'Chandika' (Durga). The place is also related to the legend of the Bhasmasura and Lord Shiva.
Watch Yana Rock Cave & Trekking Video : https://www.youtube.com/watch?v=afJIL2aZiw0
Trekking to Yana Rock Caves
Trekking routes begin with a well-paved trail and staircase leading above. It later opens out to crests and troughs of the plantation and natural terrain. You could start the trek from any one of the two sides – Sirsi or Kumta. The route from Sirsi is relatively easy as compared to the one from Kumta.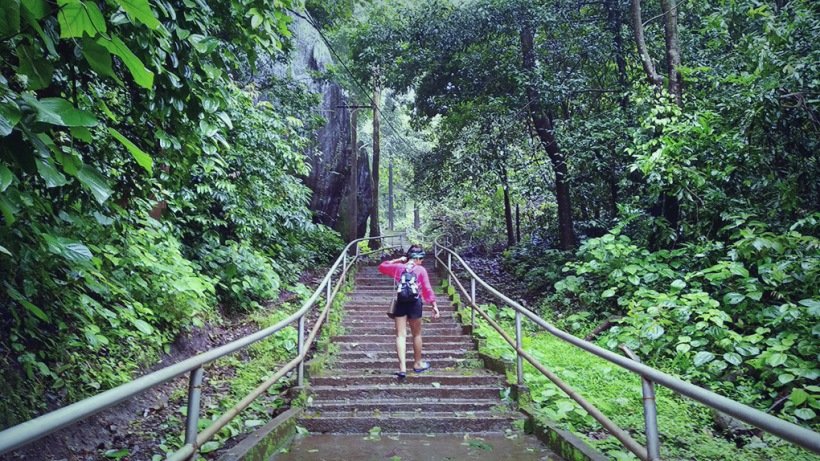 The hike takes at least half a day or about 6 hours or so in total. Gear up with some snacks, water, and sunscreen and get ready to brave the walk. You will encounter different species of snakes and reptiles. Be mindful of leeches. Closer to the monsoon season, their numbers seem to multiply. Carry a bag of salt with you to apply on leech-struck patches of your skin to wean them off. It is advisable to avoid the monsoon months and head there soon after the rain spree is over.
How to Reach?
Distance – 445 KM from Bangalore, 136 KM from Hubli.
By Road: It lies 55 kilometers from Sirsi and 30 kilometers if you're coming from Kumta. You could take the local bus from Bangalore or hop onto one that plies between Kumta and Yana. They might not be very frequent, so make sure you check the timings in advance. In case you're heading from Dharwad, it lies 182 kilometers away.
By Train: To travel by rail, board the train from Hubli Railway Station or from Bangalore to reach Kumta Station. From there, take a bus or taxi to reach the village of Yana.
By Air: The closest airport to Yana Hills is Mangalore Airport at 262 kilometers. The second closest is Kempegowda International Airport of Bangalore at 463 kilometers.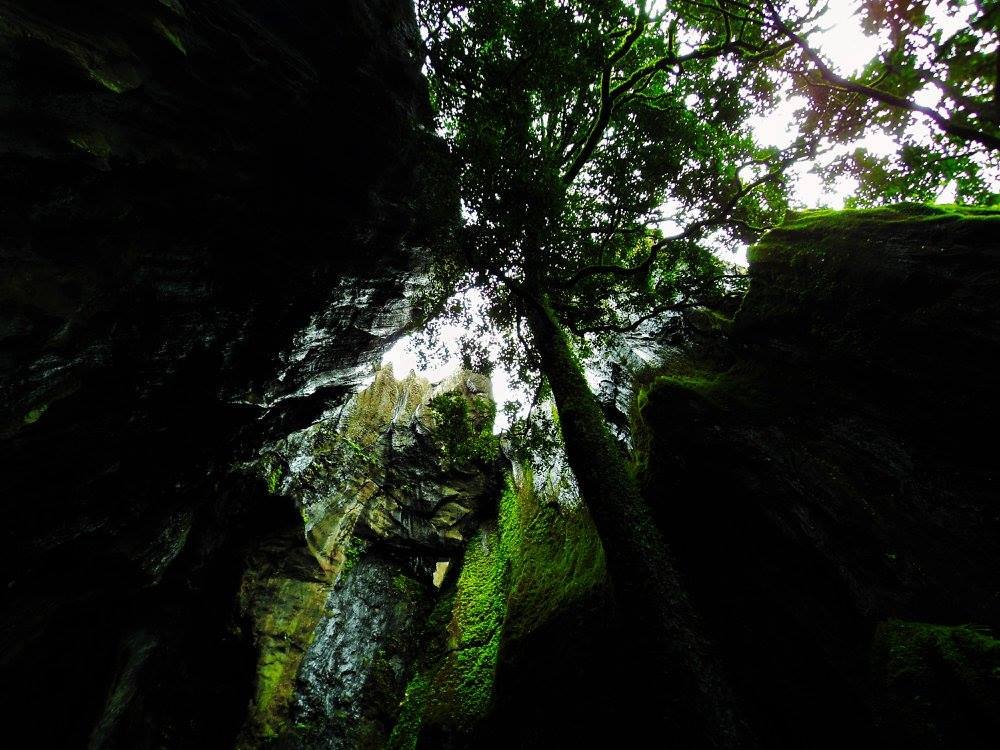 Accommodation:
Sanskruti Quality Resort (26 KM from Yana Rocks)
Sathwik Home Stay
Palm Beach Huts (24 KM from Yana Rocks)
Nirvana Nature Resort (24 KM from Yana Rocks)
Nearest Cities / Town
Sirsi
Gokarna
Hubli
Kumta