Lalguli Falls

– Visit for Exciting Experiences
Waters falls have always been a highlight in the tourism industry and have created miracles in the history. There are two falls from Karnataka that has been listed among the"1001 Natural Wonders of the World". In the Western Ghats of the south there is this mind-blowing falls present that is the Lalguli Falls, which is placed at an altitude of around 900m.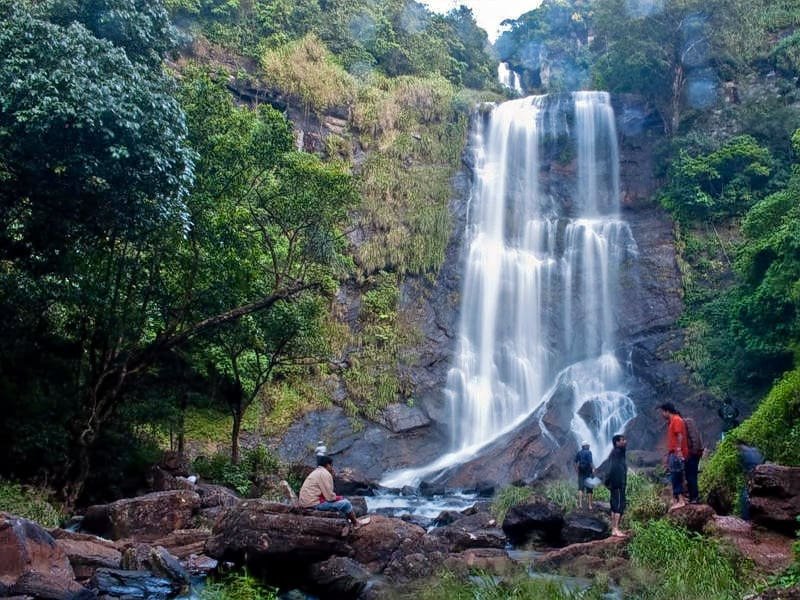 Lalguli Falls is a lesser known waterfall in Uttara Kannada district. Lalguli is a multi stage waterfall where River Kali drops down at different places, with heights varying between 61 and 91 meters. Lalguli offers scenic beauty and photogenic views with green forests, calm and blissful surroundings.
The natural beauty of Lalgulli Falls is also blessed with a number of birds making it a delight for bird-watchers. When visiting this place, tourists can also pay a visit to a Hanuman Temple that is located near the hill.
Location:
It is placed in the Uttara Kannada District, Karnataka. It is placed at around 15km from Yellapur, 60Km from Kumta, 220Km from Dabolimand, 515 Km from Bangalore.
How to Reach:
By Air: By airways the adjacent airport is in Goa.
By Rail: Yellapur, Uttara Kannada is nearest railways station present there.
Best Time to Visit:
Lalguli Falls is best visited between October and December. Falls may be dry during summer months and extremely slippery and landslide prone during monsoon months. The Falls is open from 8 AM till 7 PM.
Other Attractions around This Place:
There is also another temple presented at this place, which is dedicated to lord Hanuman.
River Kali is the source for this waterfall and the waterfalls from a height of 250 acres.
To augment its exquisiteness idol has enclosed it by the luxurious foliage, rocky hills and wildlife.
This place on the whole is a nice hang out. This place and the natural features available here give us a way to enjoy various sports activities like trekking, river rafting, and water sports, rock climbing etc. The complete region is so charming that one does not feel like returning to their homes.