Kovalam Beach – A Paradise On Earth
You can find the Kovalam beach in the Malabar coastline and it is considered to be one of the most exotic serene beaches of Kerala, India. It is about 15 kms away from Trivandrum and you can find visitors from all over the world. Kovalam beach has 3 charming beaches namely: Lighthouse beach, Samudra and Hawa beaches. Lighthouse beach is mainly known for the lighthouses, Hawa beach for fishing and Samudra beach for its nature's beauty. You can relax yourself away from the buzz of the city if you turn up to this beach.
Kovalam was among the most famous traveler spots in India during the hippy epoch. It still has a high rank among tourists, who arrive mostly from Europe and Israel. Kovalam is finding a new implication in the light of several Ayurvedic salons, and healing and renaissance resorts which supply a wide variety of Ayurvedic treatments for tourists.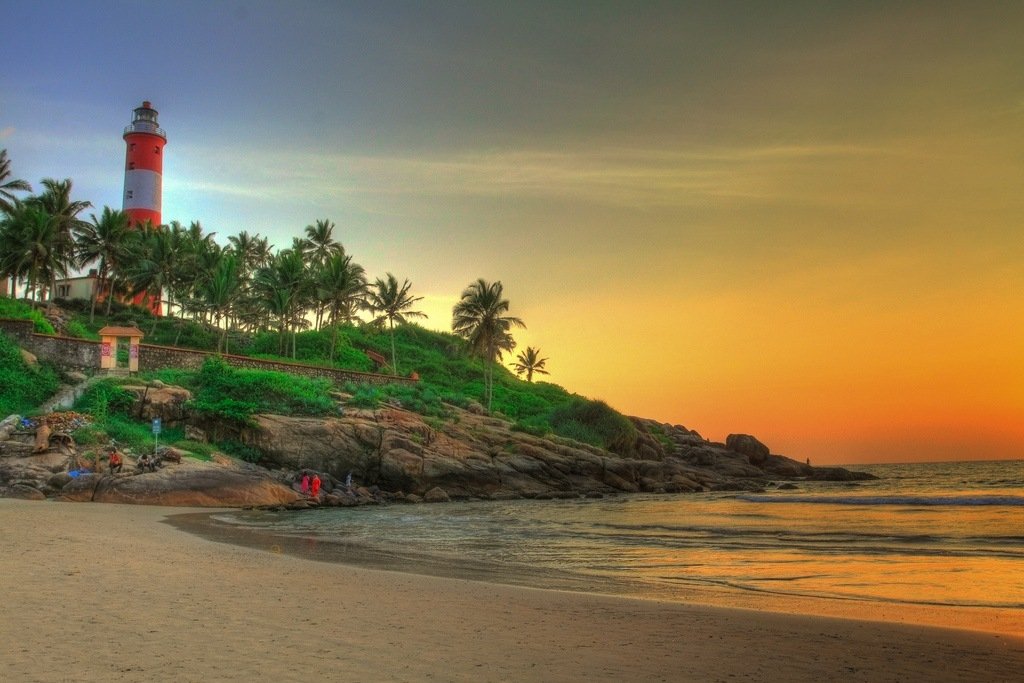 Unlike the other beaches in Kerala, Kovalam beach is not that much big. But it is one of the most favourite beaches among tourists and the credit for this favouritism is shared almost equally by the clean water, interesting beach activities, tasty cuisines and affordable stays available.
Things to do in Kovalam Beach:
Travelers who visit this place are mostly attracted to the beach resorts. Enjoy your day walking along the beach with your beloved ones and experience the peace away from the buzz of the city life. Watch the magical part of your life the sunrise and sunset. Sunbathing is also enjoyed here and coming to swimming need not have to be worried much as it is safe here.
You can enjoy the spa treatment at an affordable price need not have worry about your pocket much. Kovalam beaches are famous for the Ayurvedic resorts you can the soothing massages and get yourself refreshed. In order to entertain the tourists the beach resorts have organized the cultural programmes. You can find numerous stalls along the beach where you can purchase jewelry, handicrafts and the traditional clothes for your family and friends. You can also Kerala cuisine in the beach restaurants. The beach is safe to visit during September and March. 
Where to stay in Kovalam Beach:
Accommodation is great in this place as you can find several hotels, guesthouses and cottages that come for your budget. All the hotels at this beach provide you with gym, continental food, well furnished rooms and offer you with the best services and keep up your needs. Popular hotels at this beach are listed below:
Somatheeram Ayurvedic Beach Resort
Surya Samudra Kovalam
Uday Samudra Leisure Beach Hotel
Hotel Blue Sea
Hotel Marine Palace
Hotel Rockholm
Hotel Puja Mahal
Manaltheeram Ayurveda Beach Village
Getting to Kovalam Beach: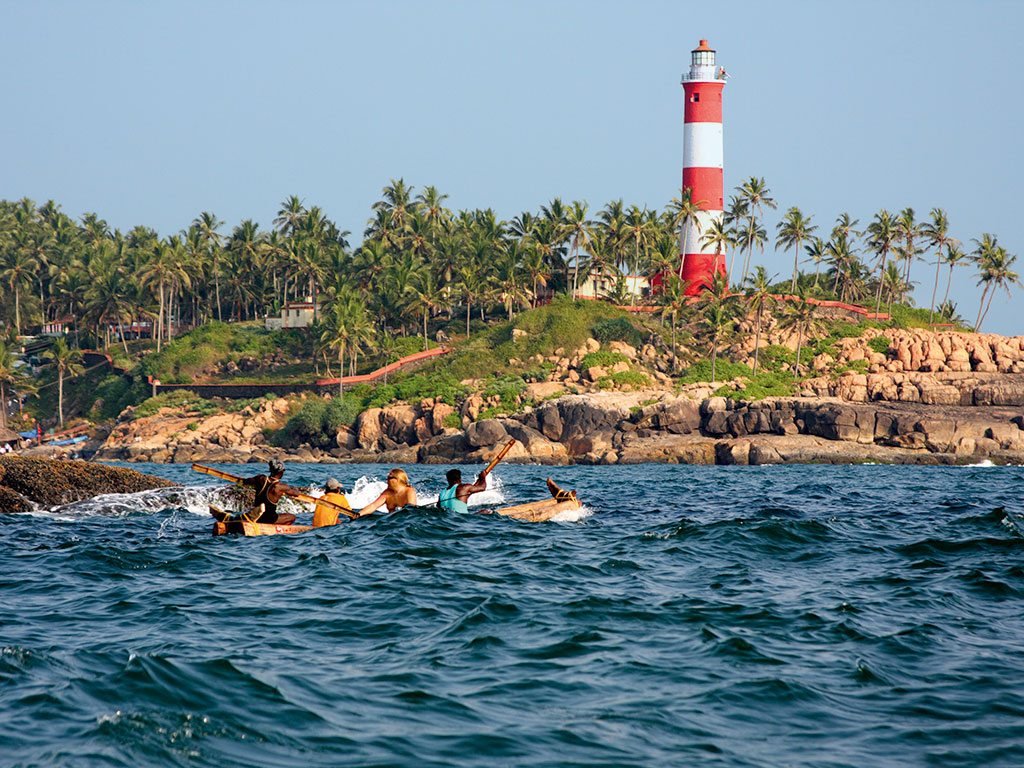 You need have to worry about traveling as this beach is connected with all the means of transport. By air you need to check out the Thiruvananthapuram airport that is just 15 kms away from the beach. It is more convenient if you come by bus as the beach is connected with all the major roads. So without any delay pack your bags and move to this beach.
Nearest railway station: Thiruvananthapuram Central, about 16 km
Nearest airport: Trivandrum International Airport, about 10 km