Biligiriranga Hills, Karnataka, India
Commonly called as BR Hills is in Karnataka that is an ideal destination for tourists from all over the world.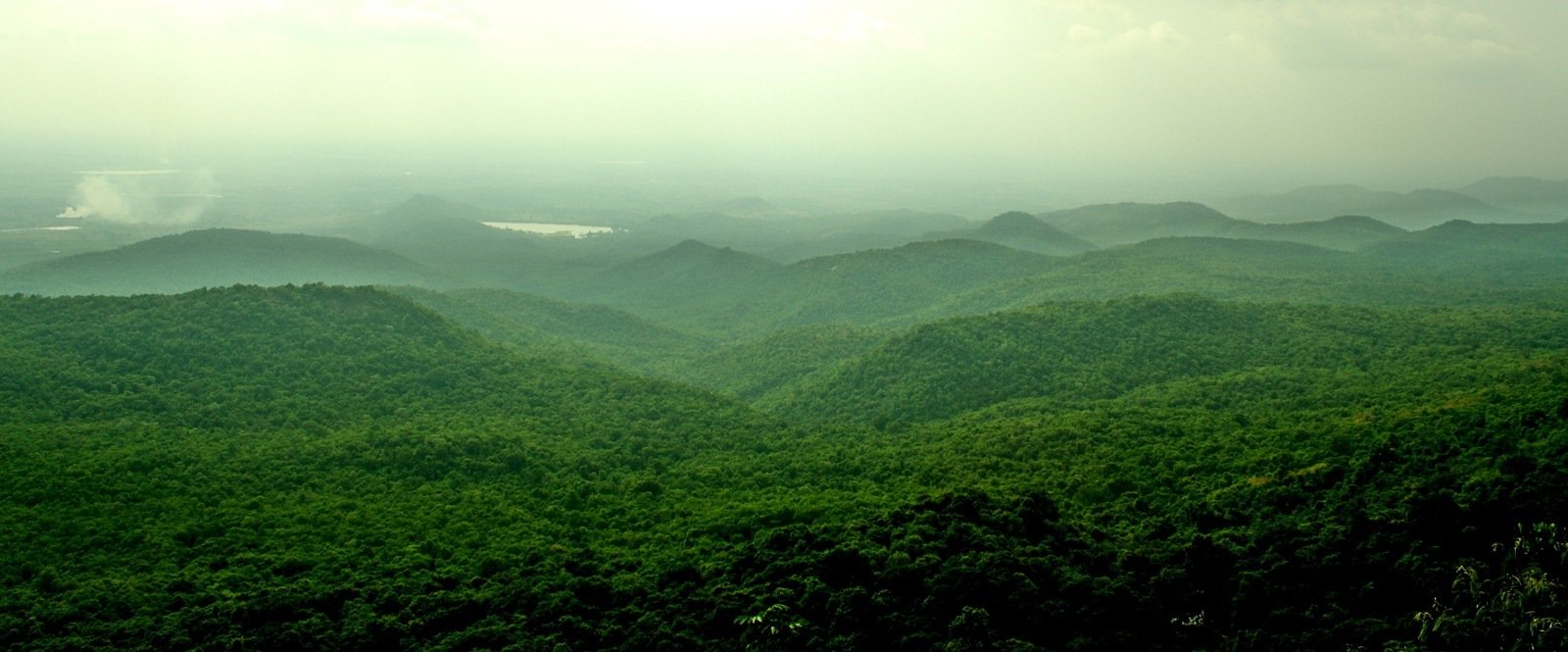 You get to see exclusive species of flora and fauna that forms the major attraction of this place. More than 200 species of birds is found here. It shelters wild animals that include panthers, bears, tigers, elephants etc. You also get to see 3 varieties of squirrels one is the giant flying squirrel, barking Deers and many more. It holds a wide range of vegetation that makes it an ideal destination for photographers.
One can indulge in sober and calm type of things like the bird watching and fishing. People who love adventure can spend their day in river rafting and trekking. You are also permitted for camping and boat riding. Enjoy your journey in this place in a jeep, or trekking is also fine. Ultimately the point visiting this place is to have fun and enjoy your with your family and friends.
What is the best time to visit?
Avoid the summer heat and visit this place during autumn or the spring in the months of July and October, as it is the time when animals come out in search of water.
Where does one stay?
You can find many hotels, cottages and resorts that would suit your pocket. Exclusively you can opt for the twin bed tents that come with good toilet facilities. Maharaja's Bungalow will provide you the best stay over than the other resorts.
Interesting Facts
You can find Biligiriranga Temple that was built for Lord Ranga Swamy. This was the forest where Veerappan used to hide. It shelters Soliga tribe and is believed that Lord Ranga Swamy had been to this place leaving paw marks of his feet. Most interesting part of this place is that Honnametti Kallu, a big rock produces a metallic sound when hit by another stone. There is a myth that this rock contains gold. People get together in the month of April to join the celebration of 'Ratha' festival in honor of Lord Ranga Swamy. This place is known for coffee plantation and was initiated by a Scotsman called Randolph C. Morris in 19th century.
This sanctuary is surrounded by four mountain ranges called the Yelandur, the Kollegal, the Chamarajanagar and the Punjur ranges. Kollegal is considered to be the largest. Each range has its own Forest Range Officer who looks after the administrative efficiency.