Bangladesh Tourist Places
Beautiful and Must Visit Tourist Places to Visit in Bangladesh, Asia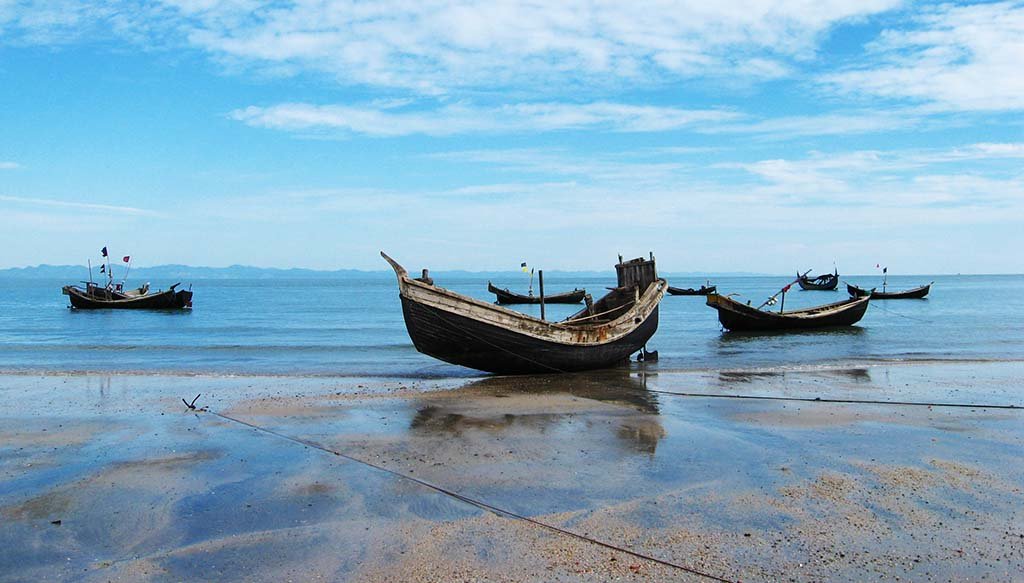 Bangladesh Tourist Places – Bangladesh is a country in Asian continent located at the coordinates of 23°42′ N 90°21′ E. Bangladesh is surrounded by India and Burma in the north, east and west. Bangladesh is the 8
th
most populous country in the world. Dhaka and Chittagong are the major metropolitan cities of the country and other prime cities are Khulna, Sylhet, Rajshahi, Barisal, Comilla, Rangpur and Narayanganj.
History of Bangladesh
The literal meaning of Bangladesh in Bengali language is "Country of Bengal". Bangladesh was one of the regions of India prior to the Independence of India. After the Independence, it shifted to Pakistan as West Pakistan. On 26th March 1971, West Pakistan gained independence from Pakistan Country and formed as a separate country named as 'Bangladesh'.
Culture, Food and Shopping in Bangladesh
Bengali is the official and a widely spoken language in Bangladesh. Also most of the people speak Urdu, Hindi and English as well. The higher majority of Bangladesh population comprises of Muslims, followed by Hindu, Christian and Buddhist communities. Pohela Boishakh is the Bengali New Year grandly celebrated all over the country.
The cuisine of Bangladesh is similar to North-East Indian cuisine. Roshogolla, Rasmalai, Roshomalai, Chomchom and Kalojam are the popular sweet items among the regions of Bangladesh. Biryani is most famous non vegetarian dish prepared using egg, mutton, beef and chicken.
Embroidery products are very much famous in Bangladesh and tourists can come across handicraft products centres across all the major cities of the country. Most of the International Shopping Complexes, Multiplexes and Retail outlets are located in Dhaka, Chittagong, Comilla and Rajshahi.
Travelling within Bangladesh
Bangladesh has good road network throughout the country and also has upgraded railway connectivity and air transport facilities. BRTC is the bus transport service organization in Bangladesh and the organization provides both air condition and general buses.
Dhaka Railway Station and Chittagong Railway Station are two major railway stations in the country. The major airports of Bangladesh are Dhaka Airport, Chittagong Airport, Rajshahi Airport and Comilla Airport. Auto Rickshaws, Taxis and Jeeps are best to move within the cities of Bangladesh.
Places to see in Bangladesh:
Fantasy Kingdom Amusement Park:
Fantasy Kingdom Amusement Park is the primary theme park in Bangladesh located in Ashulia region of Dhaka. The park comprises of a shopping centre and 4 star hotel and numerous food corners.
 Baitul Mukarram:
Baitul Mukarram is considered as tenth biggest mosque in the globe located in Dhaka. This is the only national mosque of the country, constructed in the year 1968. The mosque occupies an area of 26,517 square feet, built with traditional Islamic architecture style.
Ahsan Manzil:
Ahsan Manzil is placed on the banks of River Buriganga previously the house of Nawab Family situated in Dhaka. The palace was constructed with Indo-Saracenic Revival archetypical style in the year 1869. In 20 September 1992, it was transformed into a national museum.
Patenga Beach:
Patenga beach is a top tourist destination in Chittagong, located about 22 kms from Chittagong city Centre. It is situated in the vicinity of Shah Amanat International Airport, BNS Isha Khan Naval Base and Butterfly Park.
 The list of other tourist attractions in Bangladesh is as follows:
Inani Beach
Cox's Bazar Beach
Nijhum Island
Dhakeshwari Temple
Curzon Hall
Church of Bangladesh
Bahadur Shah Park
Bangladesh National Museum
Dhaka Zoo
 Best time to visit Bangladesh:
From November to February is the ideal time to visit Bangladesh.
 Accommodation Options in Bangladesh:
The list of top class star hotels in Bangladesh is as follows:
The Westin Dhaka
Ruposhi Bangla Hotel
Regency Dhaka
Hotel Purbani International Ltd
Royal Park
La Vinc
Pan Pacific Sonargaon Dhaka Hotel
Hotel Tower Inn International Ltd.
Hotel Lord's Inn
Hotel Saint Martin Ltd.
Hotel Favour Inn International
The Peninsula Chittagong