Kokrebellur Reserve Forest – Paradise For Bird Lovers, Karnataka
Situated adjacent to Kokrebellur village and people speak in the language called Kannada. A place that shelters species of birds, few of them include painted storks and spot-billed pelicans. In fact, a place that makes a connection between human beings and birds.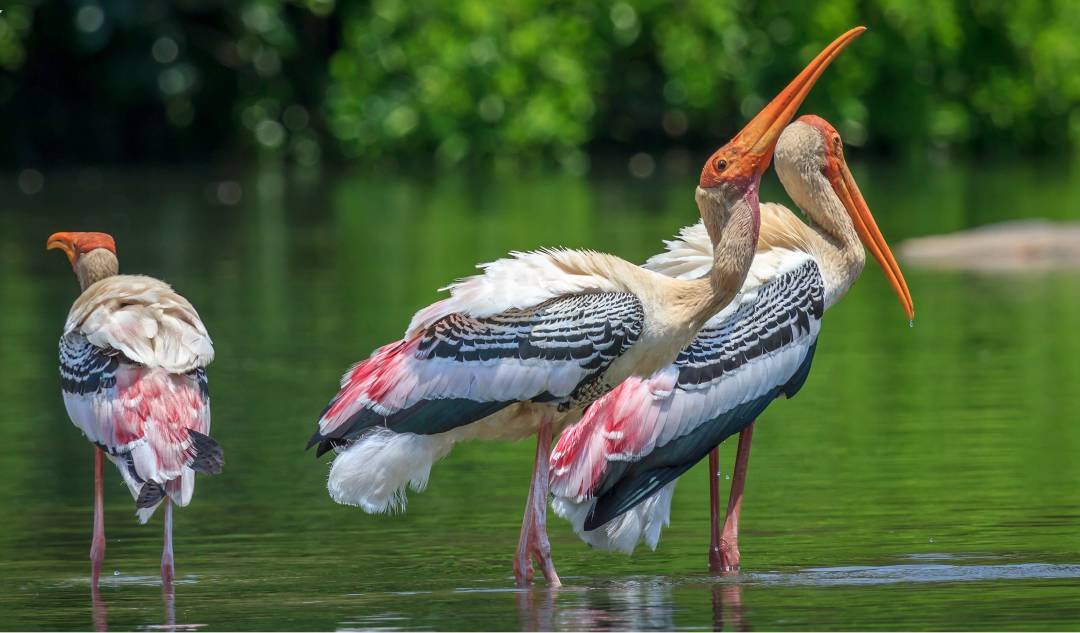 Location
Situated adjacent to Kokrebellur village in Karnataka this place is known for the collection of beautiful migratory birds. Kokrebellur is about 65kms from Mysore and 20 kms from Mandya.
Getting here:
This place is well connected with all the means of transport. Bangalore International Airport is the nearest one and later state or private buses will lead you to this place. Railway junctions are found at Maddur and Mandya. On road you can find KSRTC buses and some private buses that will travel from Bangalore – Kengeri – Ramnagaram – Maddur – Mandya and finally to the Mysore state highway.
Best Time to Visit
It is better if you plan your trip in the months October and April as you get see many seasonal birds only during these months.
Major Attractions
You can find birds of different species migrating from place to place that offer you a spectacular sight. This place is crucial for both human beings and wildlife. Migratory birds in this place come here to enjoy their holidays and mainly for breeding also. The twittering and peeping of these birds is really good to hear.
The contact between human beings and birds is creating a good relation between the two of them. You also get to learn something from them for example the care taken by the birds for their young ones. Major attraction of this place is the immaculate white pelicans; that enrich the beauty of the sanctuary's environment. You get see pelicans of various colors with an elongated beak and a short stature. Nests are built on the peepul and tamarind trees found here and perch as soon as they reach letting us know about their arrival.
Some crucial birds make their nest very close to the village this is mainly for breeding. It is said that "February witnesses an egg-laying agitation," for this place. It's just an unforgettable moment for people who love nature and birds. You can find more than 20 trees on each tree.
Villagers believe that if these birds don't turn up then it signifies bad luck to them. The chirp, high-pitched cries and inharmonious calls form a unique orchestra. They are considered as family members for the sugarcane-rich Mandya district who are awaited every year.
Nearby Places 
Srirangapatna
Brindavan Gardens
Shivanasamudra Falls
Melkote
Panchalingeshwara Temple