Ranganathittu Bird Sanctuary,

Mysore
A Unique habitat for Birds
If you are a person who love nature and bird watching then don't miss to visit Ranganathittu Bird Sanctuary in Karnataka that was inaugurated in the year 1940 by an ornithologist called Dr. Salim Ali. It covers an area of about 70 sq kms and the sky seems to be a habitat for all the birds.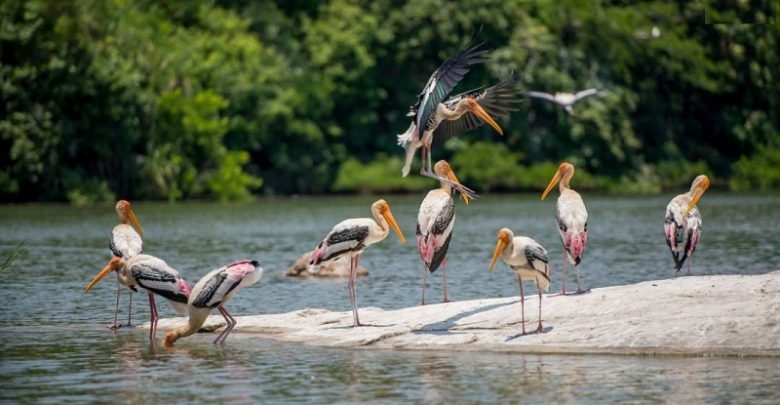 Location
Lush green islands on river Cauvery enclose Ranganathittu Bird sanctuary and are situated 13 kms far from Mysore, near Srirangapattana.
How to Reach
This place is well connected with all the means of transport. Bangalore airport is about 120 kms far from the destination and Mysore railway station is the closest that is just 15 kms from this Sanctuary. It lies on the highway that connects Bangalore and Mysore. Hire a taxi or one can find private and state buses that will take you to this place.
Best Time to Visit
It will be better if you plan your trip during the monsoon in the months of June to November.
Climate
From April to June the temperature will be around 20-30 degree Celsius and during winter i.e. between November and February the temperature falls to 15 degree Celsius.
Major Attractions
Ranganathittu Bird Sanctuary will be opened from morning 9 till 6 in the evening. And you need to pay at the entrance that costs about Rs. 10 for Indians and Rs. 50 for outsiders.
It shelters unique species of birds that migrate from countries like Siberia, Australia, North America, Middle East, Egypt, Europe, China etc. birds migrate this place for two reasons one is holiday destination and the other is for breeding. And during summer they fly back to other place with their young ones.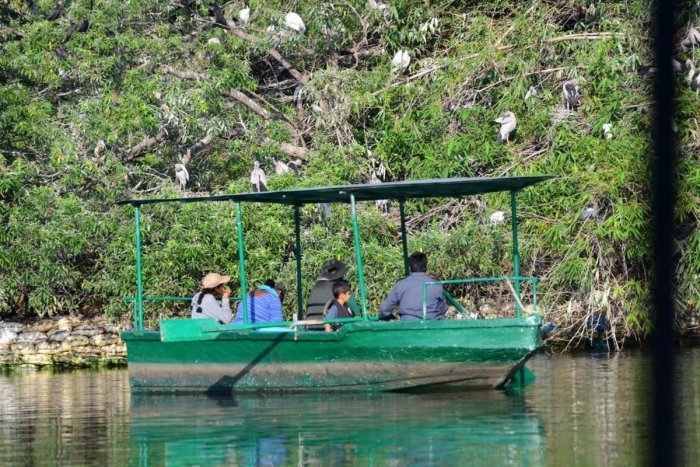 You can find variety of species like the Cranes, Herons, pelicans, darters, kingfisher, open bill stork, peafowl, partridges, wild ducks, spoon bills, open bill stork, cormorant, pond cattle-egret, white ibis and many other peculiar ones. You can also find elongated crocodiles on the islands moving here and there. Major attraction of this sanctuary is the boat ride along the riverside where you get to see beautiful and colorful birds resting on the trees. And it costs about Rs.25 per head, which is really worth. And for children of below 5 years the ticket costs you Rs.10/-
So what are you waiting for? Plan your weekend to the place with your family and friends.