The Beauties of the Colva Beach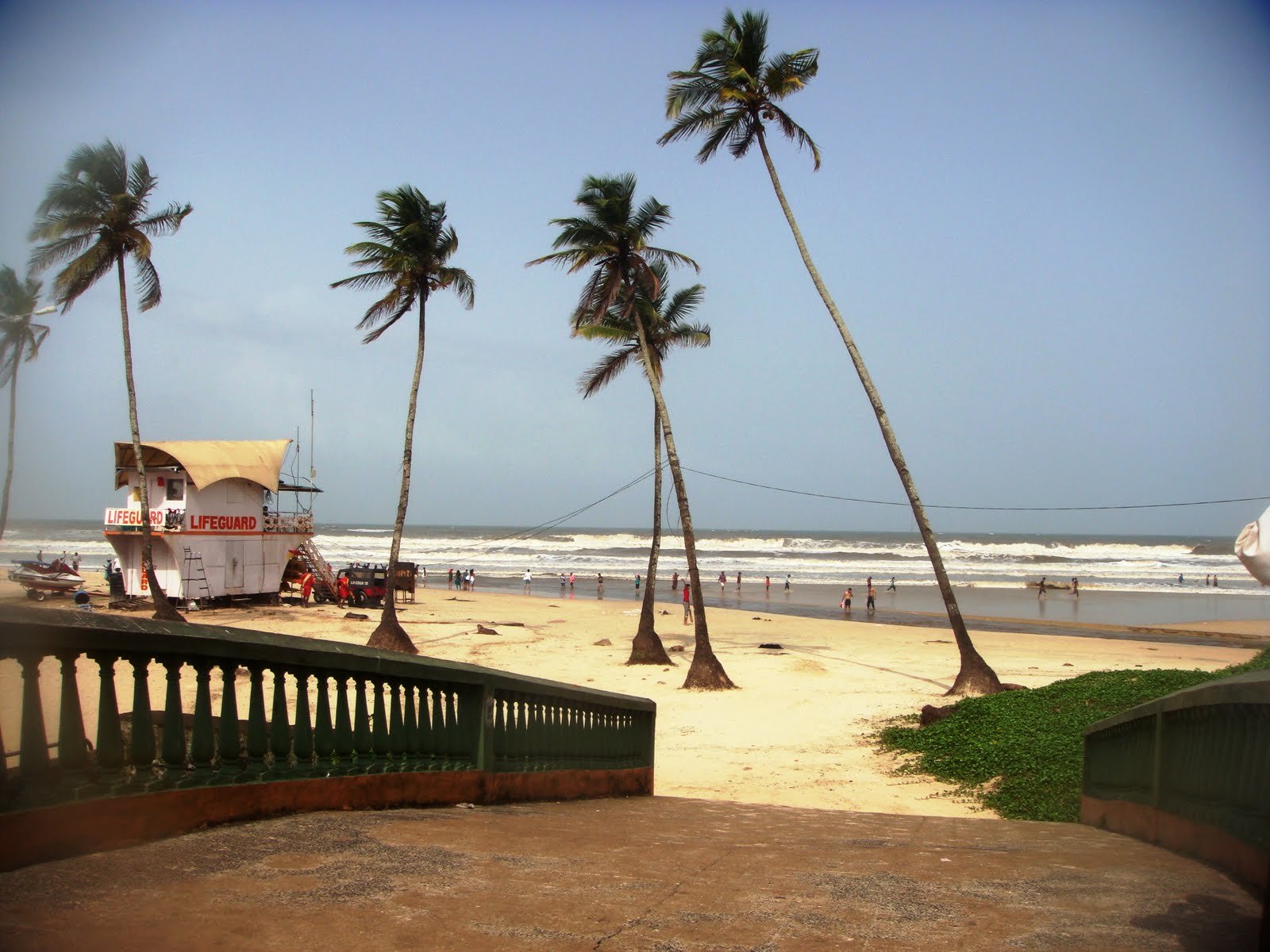 Colva Beach is in South Goa and is considered as one of the longest beaches of the world. It extends about 25 kms. You can find the crowd along with the locals only at weekends. Its tranquil beauty leads everyone to this beach. You can enjoy the sunbathing and the shades of the palm coconut trees in the noon. Five kms bus ride from Vasco da Gama will take you to this beach. One of the advantages is that Colva is less crowded when compared to the neighboring beaches.
Colva Beach is located in south Goa and can be accessed by taking a bus to Margao and from there, either a taxi or rickshaw to the beach itself. The cost of a single trip will vary between 100-250 rupees depending on your bartering skills.
The beach at Colva is the biggest in Goa; stretching 25km, all the way from Bogmalo to Cabo de Rama. In fact, it is one of the largest beaches in the world, and therefore is often viewed as a place to get away from the crowds which descend on other beaches in Goa such as Anjuna Beach. Besides its size, there is little to distinguish Colva beach from the other beaches in Goa. It offers visitors a wealth of natural beauty, fine white sand and palm trees and provides that feeling of paradise which continues to draw tourists to Goa year upon year.
Accommodation here is very easy to find, as there are many guest houses and cottages that are rented at cheaper rates. Little more further to this beach will lead you to series of 5-star hotels. As this place is a bit crowded during the festivals say in December and January for better results you need to book the rooms well in advance. This place is comparatively small than the other beaches but fortunately there is everything here that you can experience the Goan life style. You can enjoy the Goan dishes especially the fishes made by the women. At present more and more hotels are coming up as you can find huge number of tourists turning up to this place in order to enjoy the Goan fragrance.
In order to enjoy this lazy atmosphere all you have to do is to carry a book and lay in the sides of the seashore along with this a straw hat would keep you stylish. Sunbathing is something that you can enjoy the most. Although you cant find any restaurants in the beach side there are small stalls opened by the natives that provide you with delicious Goan cuisine. Swimming and fishing is safe here but need to look out for the huge tides that occur during the dusk. There is Benaulim Beach nearby so you can move there for a day if you feel that Colva is crowded. You can enjoy the beauty of this beach also as it is an extension of Colva but the calm and beauty is much ahead which is a cherry on the ice cream. One of the advantages is that Colva is less crowded when compared to the neighboring beaches. A romantic walk with your partner at night will bring you back to this place again.
Beaches in Goa do not differ from each other but still there is something unique you can find in all the beaches. In Colva it is about the people though Goans are good-natured fun loving but here you can find their hospitality that India is famous for. Henceforth in priorities Colva beach stands next to the Calangute beach.
Accommodation
Accommodation in Colva is generally preferred by travelers, as it is a well-located gateway to many of the calm and enchanting beaches of South Goa. So make you beach holiday memorable by getting luxury stay at this place. Choose from luxury, deluxe to standard hotels and guesthouses, where you can get all kinds of modern facilities in economical prices. All these offer enjoyable stay for the beach lovers. Among all, some of the major resorts and hotels are mentioned as below:
The list of some major beach resorts and hotels include:
The Golden Palms Hotel & Spa, Colva
Hotel Lucky Star
Jymi's Cottages
La Ben Resort
Longuinhos Beach Resort
Silver Sands Beach Resort
Night Clubs
Colva is not a hot party destination like north Goa. There are no big festivals or public events. Most parties here are private or in the few nightclubs. Popular bars, pubs, and nightclubs in Colva:
Club Margarita – The first public nightclub in south Goa, it is located in the Colva Beach Resort. European and Goa DJs play here. There is house, hip-hop, R&B and retro music. Parties are usually on Fridays and Saturdays.
Leda Lounge – Sports, cocktail, and music bar. You can listen to live music between Thursday and Sunday. The lounge offers fancy drinks and good food.
Club Sunshine — At the far north end of the Colva beach. There is live music, DJ and dancing right on the beach.
Boomerang Beach Bar – Very close to the Circle, but still away from the crowds. Dance floor. DJ. Live music. Mostly private parties.
49ers Restaurant and Bar – International food, live music and karaoke. Very good DJ music.
How to Reach?
By Air — The Dabolim airport is 20.5 kms from Colva. There are many airlines that operate flights here like Air India, Indigo, Etihad, Air Arabia, Air Asia, Qatar Airways, and Jet Airways.
 By Rail — The Margao railway station is 9.1 kms from Colva.
 By Road — The Margao city center is 8.9 kms away.