Top Tourist Places to Visit in

Sabzevar

, Iran
Sabzevar is a city in Razavi Khorasan Province in northeastern Iran, Aisa. It is the capital city of Sabzevar County known for larger production of grapes and raisins. Sabzevar is situated about 220 kms west of provincial capital Mashhad and about 650 kms northeast of national capital Tehran.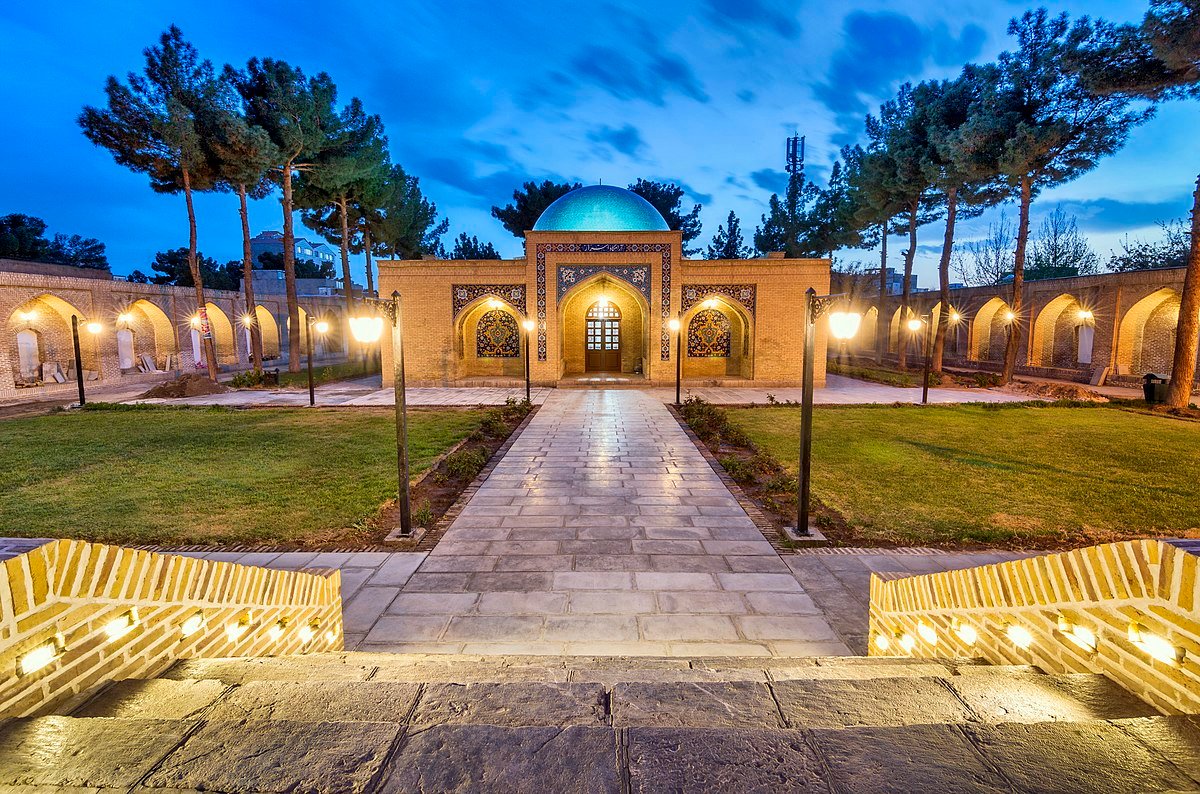 Geography of Sabzevar:
Sabzevar is geographically positioned at 36°12′45″ N 57°40′55″ E located at an elevation of 977 meters. Sabzevar is bordered by Esfarayen in the north, Shahrood to the west, Bardaskan on the south and Nishapur in the east.
History of Sabzevar:
Sabzevar history dates back to 1st millennium BC. It is believed that, more than 90,000 people were killed by Timur during 14th century. The ruins of 'Azarbarzin' fire-temple are found in Sabzevar.
 Economy of Sabzevar:
Sabzevar is home to many food processing, cooper ware and electric motors industries. The old bazaar of Sabzevar offers buyers with fresh, dried, and preserved fruits and vegetables.
Landmarks in Sabzevar:
Yahya Monument
Sabzevar University of Medical Sciences
Masjed Jameh of Friday Mosque
Islamic Azad University of Sabzevar
Connectivity to Sabzevar:
Sabzevar is well connected with Tehran and Mashhad by road and airways. Sabzevar Airport is served by Iran Aseman Airlines with daily flights to Tehran, Mehrabad and other major cities of the country and is located 10 kms away from the midpoint of the city.
The nearest railway station to Sabzevar is Neghab Railway Station located at a distance of 70 kms. Other closest railway stations include ٍEsfarayen Train Station and Joveyn Train Station.
Tourists can board buses at Sabzevar City Bus Stand and taxi or bus is good option to move within the city.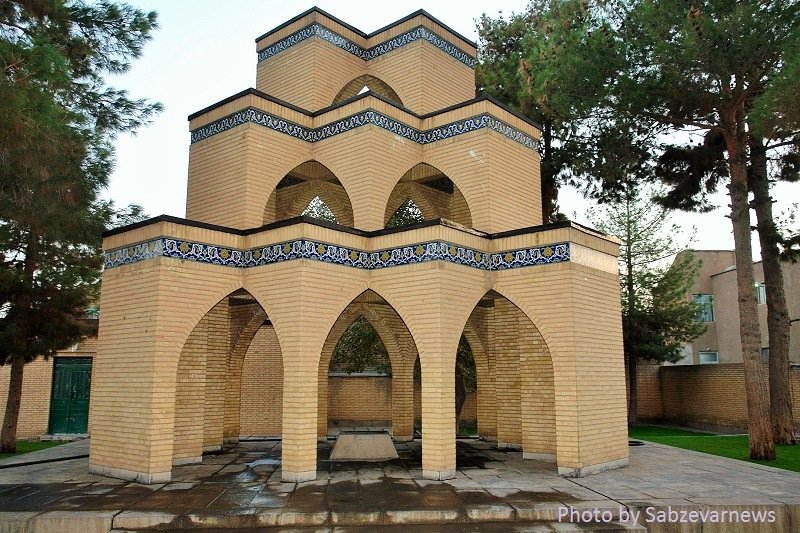 Culture, Cuisine and Shopping in Sabzevar:
Sabzevar is one of the educational hubs of the province houses one medical university and two general universities. Sabzevar population comprises of more than 95% of the different ethnics of Muslims and remaining 5% shared among Christian and other communities. Sabzevar natives speak Persian along with their local dialect.
Sabzevar houses few well facilitated restaurants and shopping centres. The restaurants of Sabzevar serve customers with pizza, burger and Chinese dishes along with traditional Iranian food. Tourists can visit the restaurants of Mashhad city for more quality food and services. Padide Shandiz is the best restaurant in Mashhad. The best traditional and modern shopping centres in Mashhad city include:
Sara-ye Bazaar-e Reza
Bazaar-e Reza
Bazaar-e bozorg-e markazy
Kuwaiti Bazaar
Shargh-Zist Trade Center
Almas-e Shargh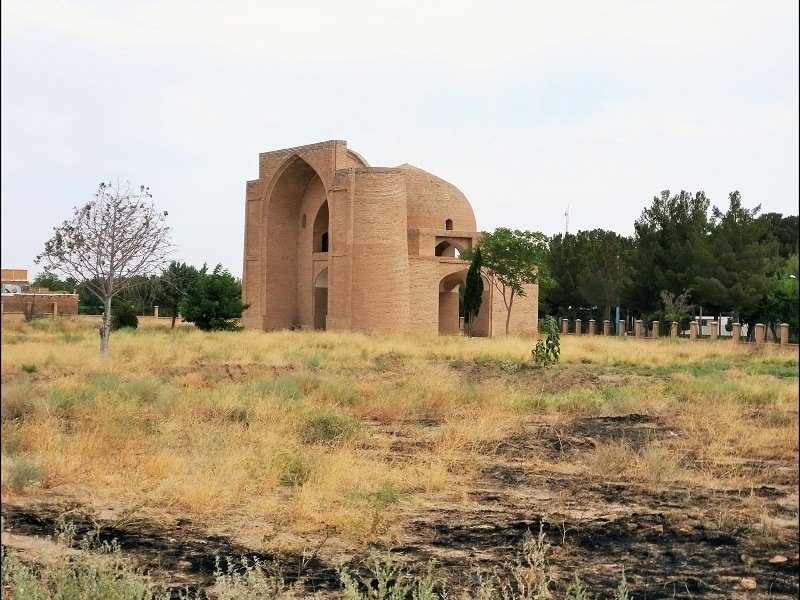 Places to see near Sabzevar:   
Yahya Monument:
Yahya Monument is very ancient building located in the centre of Sabzevar city.
 Mil-e Khosrow Gerd:
The meaning of Mil-e Khosrow Gerd is 'the brick tower of king Khosrau'. It is the highest brick tower in Sabzevar.
Masjed Jameh of Friday mosque:
Masjed Jameh of Friday mosque comprises of 2 tall minarets and huge number of Muslim pilgrims visits this mosque on every Friday.
Ferdowsi Park & Mausoleum:
Ferdowsi Park & Mausoleum is located in Mashhad about 220 kms from Sabzevar.
Other tourist attractions near Sabzevar are:
Imam Reza Shrine Complex
Nader Shah Park & Mausoleum
Gombade Sabz Mausoleum
Shandiz
Torghabe
Best time to visit Sabzevar:
January and February are the ideal months to visit Sabzevar when the weather remains invariable and several cultural events are organized in Sabzevar during these months.
Accommodation Options in Sabzevar:
The prominent hotels with different modern specialties in Sabzevar are listed here below:
Pars Hotel
Joghatay Reza Hotel
Afshar Hotel APT
Tourism Hotel
Ghasr Talaee International Hotel
Al-Zahra Hotel APT
Albadie Hotel
Atlas Hotel
Azarbayejan Hotel
Ghasr International Hotel
Pardisan Hotel
Khayyam Hotel
Ghasr Hotel
Abrisham Hotel APT
Afrigh Hotel