Places to Visit in Dimapur, Nagaland, India
Dimapur is a well known city as well as the district headquarters of Dimapur District in Nagaland State. Dimapur is situated about 74 km away from the state capital Kohima and is located between latitude 25.92°N in the north and longitude 93.73°E in the east. The Postal code of Dimapur is 797112.
Dimapur shares its borders with Kohima district to the south and east, Karbi Anglong District, Assam in the west and Golaghat District of Assam towards on the north.
Dimapur is popularly called as 'Business Centre of Nagaland' due to the presence of the manufacturing units of the prominent industries. Also Dimapur is home to numerous government organizations such as CRPF Institution and Rangapahar Army cantonment.
Origin and History of Dimapur:-
Dimapur derives its name from two Dimasa Kachari words 'Dima' means a great river, 'Pur' means city and the overall meaning is "A City of Great River".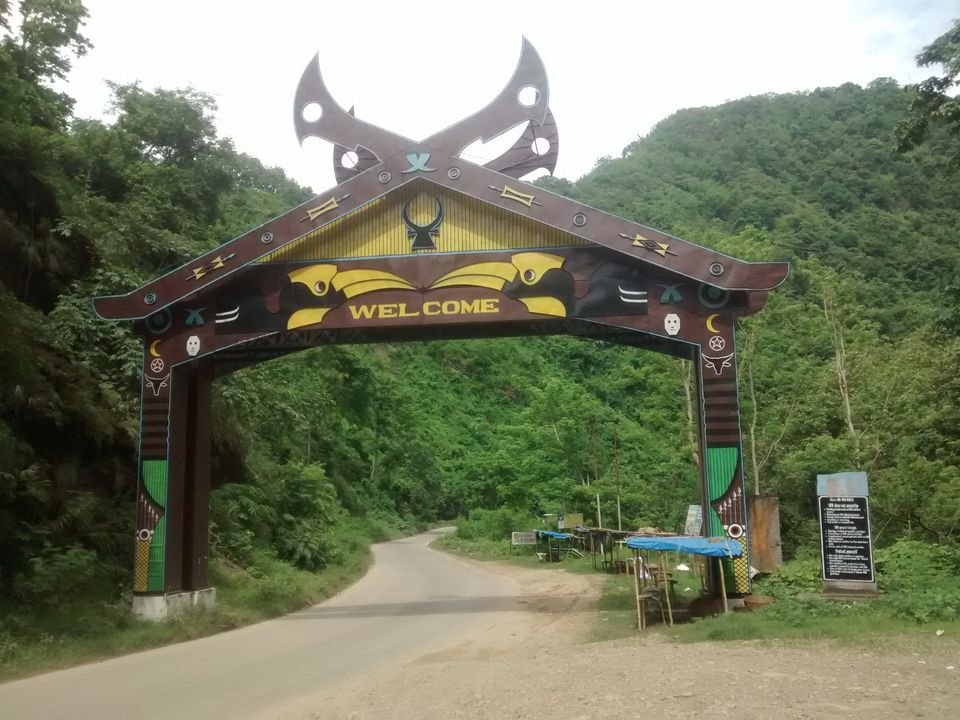 Kachari Dynasty was the major dynasty to rule Dimapur for many years. Dimapur also witnessed the World War II, between British India and Imperial Japan. Dimapur was formed as a district on December 1997 by dividing from Kohima district.
Cuisine, Culture and Shopping of Dimapur:-
Dimapur houses various tribes of people and due to this the food cooking style is differing from region to region. The cuisine of Dimapur varies from vegetarian to non vegetarian. Meat dish, a boiled vegetable dishes and a chutney called Tathu are the famous food items of Dimapur.
Dimapur people speak different languages like Angami language, Ntenyi language and Chokri language and also the locals have great interest to celebrate festivals. The Hornbill Festival and Naga Festivals are the major festivals celebrated in Dimapur.
The shops in Dimapur offer homemade items and archeological items at affordable costs. Also Dimapur is home to numerous modern shops like cloth stores, jewelry and electronic gadgets.
How to reach Dimapur?
National Highway 39 passes through Dimapur connects it with major cities of the state Kohima and Imphal. The main bus stands of Dimapur include Inter State Private Bus Station and Private Bus Station Dimapur. Dimapur Railway Station is situated just few kms away from the city with daily trains to Kohima and Imphal. Dimapur has its own airport placed 8 kms away from the heart of the city.
Tourist places in Dimapur:-
Rangapahar Wildlife Sanctuary:-
Rangapahar Wildlife Sanctuary is a major landmark as well as the famous tourist attraction of Dimapur stretched in an area of 4.7 sq. km. It houses rich flora and fauna and has near proximity with bus stand. There are plenty of tourist vehicles passing near Rangapahar Wildlife Sanctuary to help the tourists to reach easily.
Dimapur Kalibari:-
Dimapur Kalibari is a historical Hindu worship place dedicated to Goddess Kali. The temple was built in the year 1956 and designed with beautiful architectures. Dimapur Kalibari attracts pilgrims from all around the state.
Chumukedima:-
Chumukedima is an ancient village situated in Dimapur District and is widely popular for its waterfalls and different picturesque beauty.
Kachari Ruins:-
Kachari Ruins are showcases the rule of Kachari Kingdom in Dimapur. Kachari Ruins is visited by higher majority of researchers every year for its historical importance.
Chekiye:-
Chekiye is a village popular for its beautiful handicrafts market and products are available with great discount for tourists.
Other tourist attractions in and around Dimapur include:-
Zoological Park
Shiva Temple
Triple Falls
Diezephe Village
Kohima
Nichuguard
Nagaland Science Centre
Kuki Dolong
Thilixu
Diphupar
Rangapahar Reserve Forest
Aoyimkum
Nihoto
Darogarjan
Best time to visit Dimapur:-
One important feature of Dimapur is the heavy rainfall during the summers (March to June). The place can be visited all year round especially the best time is from October to May.
 Accomodation options in and around Dimapur:-
Dimapur houses all the ranges of hotels including budget, mid-range and luxury and they offer North Indian, South Indian and Western style food. Other specialties include parking area, garden area, internet connectivity, laundry, conference room, tennis court, hot water bath, AC and cable TV. The list hotels in Dimapur and Kohima (73 km away from Dimapur):
Niathu resort
Hotel Kent
Hotel Senti
Hotel Saramati
Hotel Tragopan
Hotel NE-Li
Hotel Japfu
Regal Hotel
Razhu Pru
Highway Inn
Hotel Pine
View Point Hotel
Hotel Japfu Kohima
Hotel Orchid
Grandeur Hotel
Khonoma Home Stay