Kudremukha National Park
Kudremukha National Park covers an area of about 650 km square and the land is composed of ridged hills, mountains and lush green forest. Initially it was a reserved forest in the year 1986 later came to be called as national park in 1987. The mountain peak over here looks like a 'horse head' and hence got its name as "Kudremukha'.
Location:
Situated in Karnataka in the city called Chikamagalur that is about 125 kms from Mangalore.
How to Reach
Nearest airports are Mangalore Airport and Bangalore International Airport and cab from here to this place will cost minimum Rs.5000/-. Mangalore railway station is well connected with this place and other tourist spots. You can find KSRTC buses and private buses from Bangalore city that is about 328 kms far, Mangalore about 128 kms and about 48 kms from Karkala. You can choose anything from the above that suits your pocket.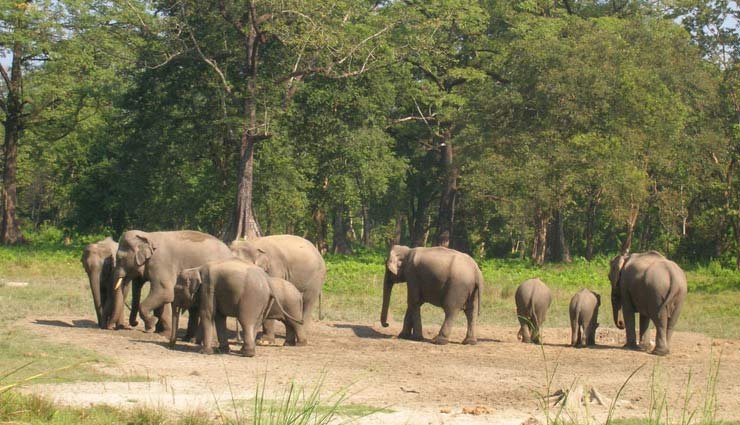 Best Time to Visit
All through the year the temperature lies between 10 degree Celsius and 35 degree Celsius. And in the months of March, April and May the temperature remains 35 degree. During winter season in the months of December and February the temperature falls to 17 degree. Coming to the rainy season it is very difficult to find animals close by.  Hence ideal time to visit is in the months October to February as you can easily spot the animals that come out in search of food.
Major Attractions
This sanctuary shelters some of the extinct creatures that are protected by the Government of Karnataka. Wild animals like the wild dogs, Leopard, tigers, Languor, wild pig, lion tailed Macaque and sambar is found here.
Permission should be taken from the head office of the national park for the safari and costs Rs.30 for an Indian visitor and Rs.80 for a foreigner. Coming to the trekking guide fee it's Rs.100. All this money is for the maintenance.
You can also visit the mining ore company that is in Kudremukha and also look in for the six feet statue Varaha statue present inside an ancient cave. Don't miss the temple of Goddess Bhagavathi.