Dharmasthala

Sri Manjunatha Swamy Temple

, Karnataka
Dharmasthala is a temple town on the banks of the river Nethravathi in Belthangady Taluk, Karnataka. It represents religious tolerance wherein caste, creed and faith of pilgrims are no bars. For here, the Jain Theerthankara is worshipped on the same consecrated grounds as the native Daivas and Lord Manjunatha (Lord Shiva).
Shri Kshetra Dharmasthala, the land of righteousness and piety, is one of south India's most renowned religious landmarks with a history as old as 800 years. Manjunatheshwara, the chief deity of the spiritual abode, has taken the form of a shivalinga and made immaculate, the temple town of Dharmasthala since and forever. Lord Manjunatheshwara, is being worshipped in a very unusual yet exceptionally inordinate manner in Shree kshetra dharmasthala, as this Shaiva temple is beseeched by Vaishnava priests and administered by Jain descendants.
"Dharmasthala", the abode of dharma, is the quintessence of humanity and faith. As the name suggests, the word dharma in its truest sense means righteousness, it is the embodiment of the world's most divine emotions in spite of one's cast, creed or religion.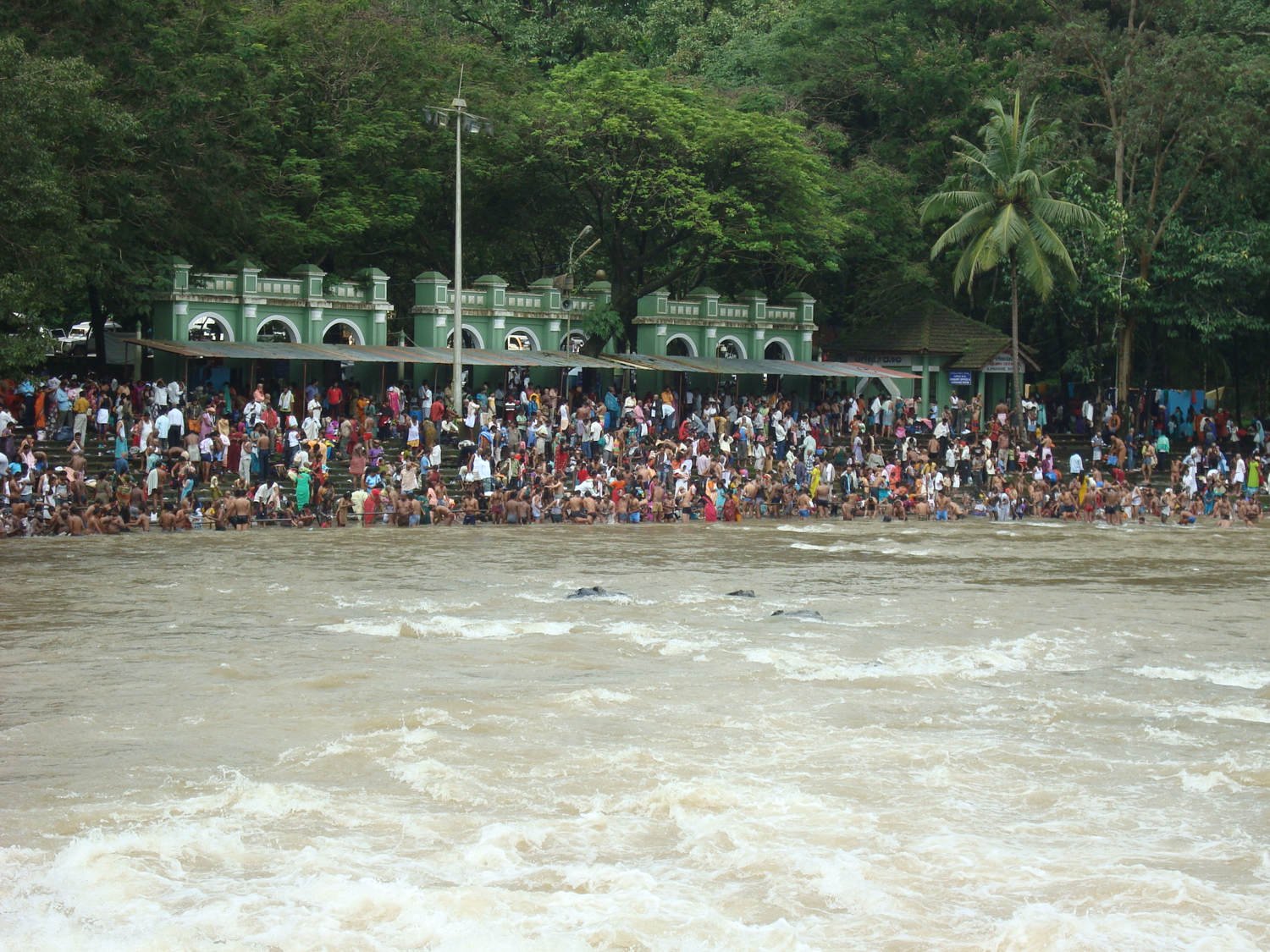 The town is known for its centuries old Dharmasthala Temple devoted to the Hindu god Manjunatha. There are other temples and shrines that are dedicated to Ammanavaru, Chandranath and the Dharma Daivas (guardian spirits of Dharma) – Kalarahu, Kalarkayi, Kumaraswamy and Kanyakumari.
Social Service by the Temple Administration
Rural Development
Mass Marriages
Anna dana (ಅನ್ನದಾನ)
Vidya dana (ವಿದ್ಯಾ ದಾನ)
Places to Visit in Dharmasthala
Shrine of Lord Manjunatha Swamy
Shrine of Shri Ammanavaru
Shrine of Shri Annappa Swamy
Shrine of Shri Ganapathi
Shri Chandranatha Swamy Basadi
Shri Manjunatheshwara Cultural Research Foundation
Nelyadi Beedu
Lord Shri Bahubali statue
Annapoorna Dining Hall
Lalitodyan
Manjusha Museum
Manjusha Car Museum
How to Reach?
By Road: Dharmasthala is well connected by road. State-owned KSRTC & also private companies provide bus service from several centers of Karnataka.
By Train: Mangalore Railway Station is the nearest railway junction to Dharmasthala, situated at a distance of about 74 km.
By Road: Mangalore Airport serves as the nearest domestic and international airport for tourists heading to Dharmasthala. Earlier known as the Bajpe Airport, it is situated at a distance of about 65 km from Dharmasthala.