Melukote: A Spiritual and Cultural Hub in Karnataka
Melukote is a small town located in the Mandya district of Karnataka, India. Known for its rich cultural heritage and religious significance, Melukote is a popular destination for both devotees and tourists. The town is home to several ancient temples and historical sites that attract visitors from all over the world.
History
Melukote has a rich history that dates back to the 12th century when it was ruled by the Hoysala dynasty. The town was a center of learning and culture during the reign of the Hoysalas and was known for its artistic and architectural excellence. It was later conquered by the Vijayanagara Empire and the Mysore Kingdom before finally becoming a part of independent India.
Must-Visit Places in Melukote
Cheluvanarayana Swamy Temple: This ancient temple is dedicated to Lord Vishnu and is one of the most important religious sites in Melukote. The temple is known for its intricate carvings and architecture and is a must-visit for devotees and architecture enthusiasts. The temple is open from 7 am to 8 pm every day.
Yoga Narasimha Swamy Temple: Another important temple in Melukote, the Yoga Narasimha Swamy Temple is dedicated to Lord Narasimha, a fierce form of Lord Vishnu. The temple is located on top of a hill and offers stunning views of the surrounding hills and valleys. The temple is open from 7 am to 8 pm every day.
Kalyani: Kalyani is a large stepwell located near the Cheluvanarayana Swamy Temple. The stepwell is an architectural marvel and is known for its intricate carvings and design. It is a popular spot for photography and is a must-visit for history and architecture enthusiasts.
Melukote Wildlife Sanctuary: The Melukote Wildlife Sanctuary is located on the outskirts of the town and is home to several species of flora and fauna. The sanctuary is known for its scenic beauty and is a popular spot for nature lovers and birdwatchers.
Distance from Major Cities:
Melukote is well-connected to the major cities of Karnataka. It is around 140 km from Bangalore, 48 km from Mysore, and 16 km from Mandya. The town can be easily reached by road or rail. The nearest railway station is Mandya, which is around 16 km away.
Timings and Entry Fees:
The temples in Melukote are open to visitors from 6:00 am to 8:30 pm. The entry fee to the temples is free of cost. However, visitors are expected to dress modestly and follow the temple norms.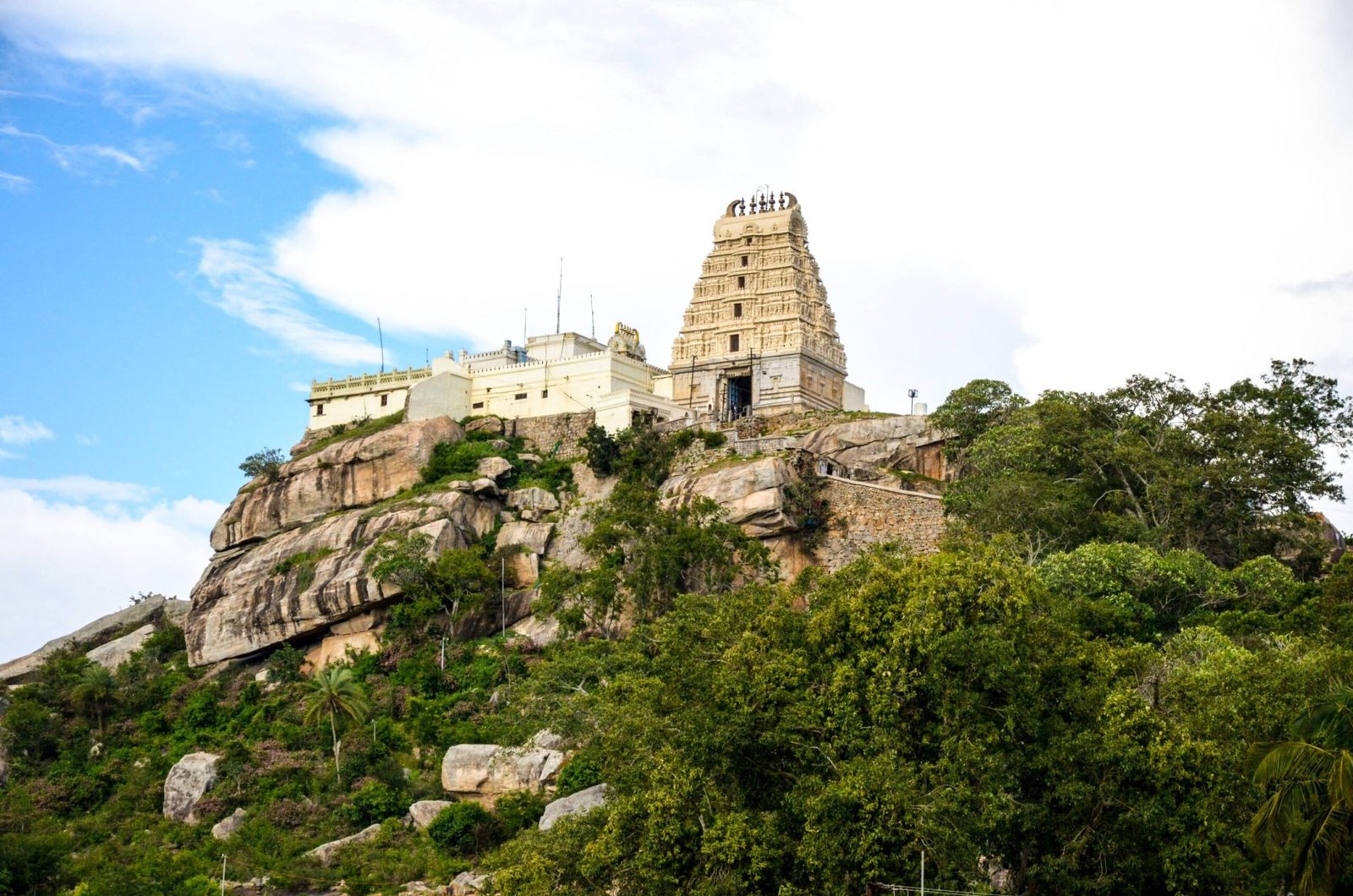 Entry Ticket:
There is no entry fee for visiting the Cheluvanarayana Swamy Temple and the Yoga Narasimha Swamy Temple. However, there is a nominal fee for parking and for taking cameras inside the temples.
In Conclusion:
Melukote is a serene and peaceful destination that offers a glimpse into the rich cultural heritage of Karnataka. With its ancient temples, beautiful landscapes, and serene surroundings, Melukote is an ideal destination for those seeking a spiritual and cultural experience. A visit to Melukote is a must for anyone interested in exploring the history and traditions of Karnataka.