Places to Visit in Dharwad
Beautiful Tourist Places to Visit in Dharwad, Karnataka
Dharwad also known as Dharwar is a well known city situated in Dharwad District of Karnataka State, India. Dharwad and Hubli are the twin cities of the state generally called as 'Dharwad-Hubli'. Dharwad is located about 18 km northwest of Hubli and about 429 km from the state capital city Bangalore. Dharwad city is the administrative headquarters of Dharwad District and the cultural capital of North Karnataka.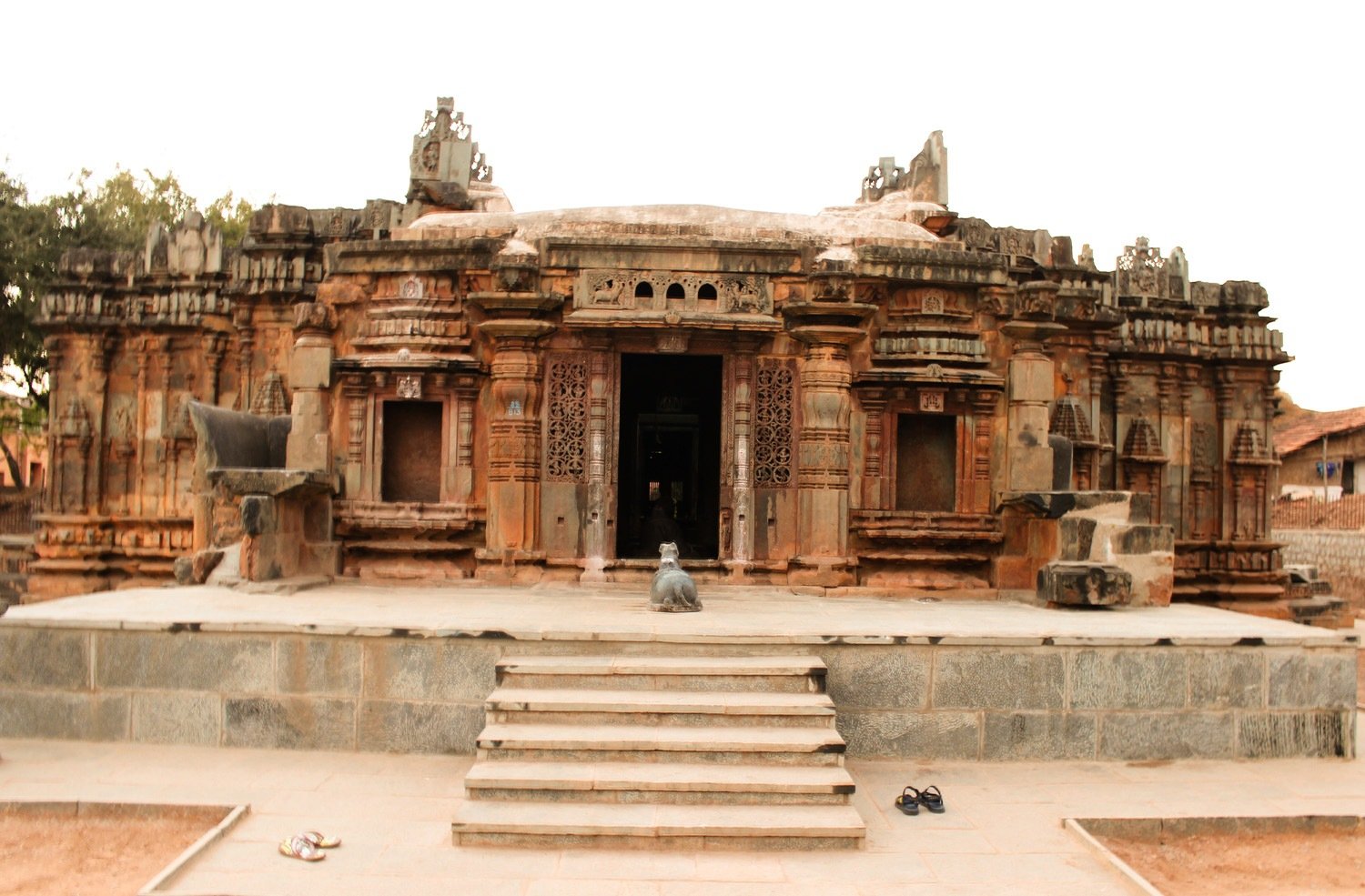 Dharwad District is surrounded by Haveri district in the south, Belgaum district to the north, Gadag district on the east and Uttara Kannada district towards west.
Dharwad is located between 15°21′42″ N latitude and 75°05′06″ E longitude and is positioned at an elevation of 670 meters. The Postal Code of Dharwad starts from 580001 and the district occupies an area of 4265 km².
The Dharwad Municipal Council came into existence on 1 January 1856 and is the largest municipal corporation in the state after Bangalore Municipal Corporation. Dharwad is very famous for its educational institutions and Dharwad University is one of the main universities in Karnataka State.
History of Dharwad:-
Vijayanagara Rayas was the popular dynasty to rule Dharwad and they shaped Dharwad as major trade centre of cotton, saltpeter and iron. Also Dharwad was ruled by major empires like Adilshahis, Maratha, Mughals and the British.
Tourist places in Dharwad:-
Indira Gandhi Glass House Garden: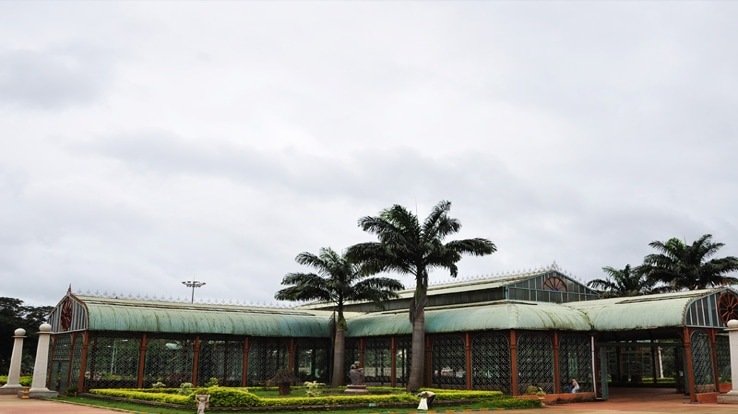 Indira Gandhi Glass House Garden is the major tourist attraction of Dharwad houses a large glass building similar to Lalbagh of Bangalore. The entry fee to Garden is 10 Rs. for elders and Rs.5 for children. The Garden comprises a small Toy Train. 'Musical Fountain' is a musical program held every weekend in the park and is also one of the major attractions of the park.
Unkal Lake:
Unkal Lake is the glorious sunset view point and entertaining facilities for the children, boating facilities, proximity with beautiful green garden shaped it as perfect picnic spot for tourists.
Chandramouleshwara Temple: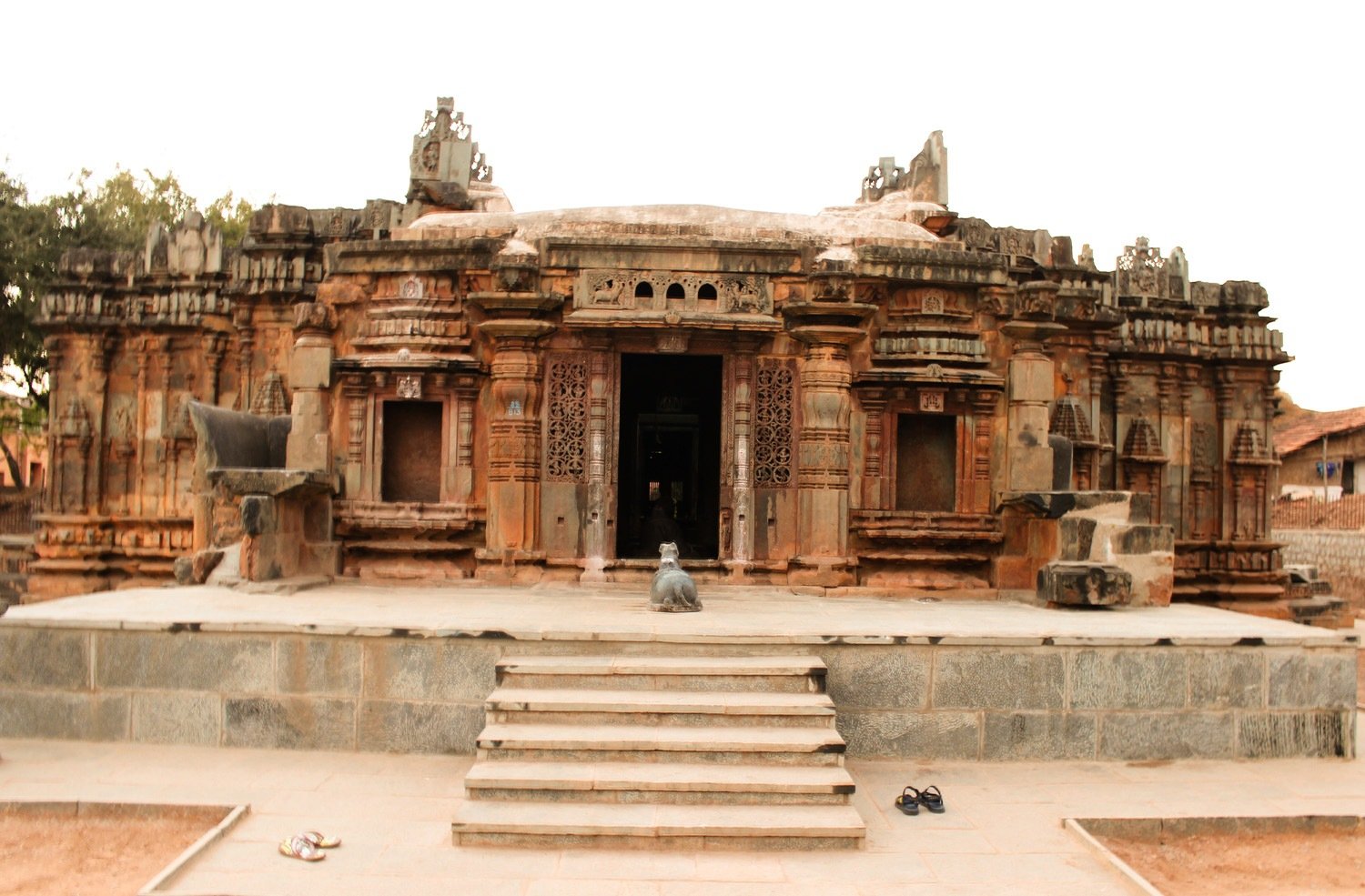 Chandramouleshwara Temple is the historical temple designed with marvelous ancient architecture. This is the major pilgrim place in Dharwad dedicated to God Shiva.
Siddharoodha Math:
Siddharoodha Math is the prominent religious institution situated on the outskirts of Hubli. It is one of the very famous educational institutions in the state.
Banashankari Temple Amargol: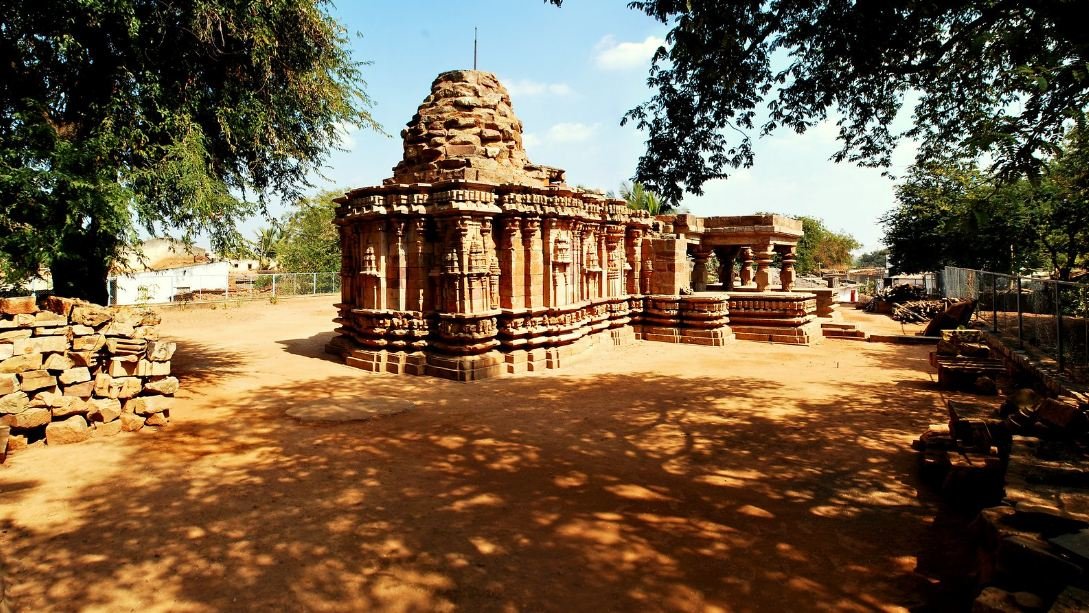 Banashankari Temple Amargol is widely popular for its Shankarlinga located between Hubli and Dharwad cities.
Other tourist places in and around Dharwad:-
Annigeri
Asar
Kundgo
Shri Basaveshwar Temple
Mahalakshmi Temple
Shantinatha Basadi Jain temple
Someshwara Temple
Nrupatunga Betta
Murugha Math
Ulavi Basappana Temple
Culture, Food and Shopping in Dharwad:-
Dharwad hosts several famous temples like Shree Lord Veerebadreshwar Temple, The Bhavanishankar Temple and Shree Veerabadreshawar Swami Temple. Locals celebrate annual festivals in major temples of Dharwad with great fervor. Dharwad houses numerous cultural centres of music and dance and also different types of cultural events are held in cultural centres of the city.
Dharwad is very much famous for its sweet item 'Dharwad Mishra Peda', 'Kunda' 'Dharwad Peda,' Maize Roti, Rice Roti are the other famous food items. Also there are plenty of South Indian and North Indian Hotels located to serve people of the different states of the country.
Dharwad is home to variety of shopping malls, electronic and electrical showrooms, cotton cloth centres and beauty parlors and numerous single screen theatres.
Connectivity to Dharwad:-
Dharwad is one of the major cities of the state well connected with all the major transport facilities. NWKRTC (one of the divisions of KSRTC) operates bus services all around the city and many private organization buses ply between Dharwad and major cities of the country including Hubli, Bangalore, Mangalore, Pune, Mumbai and Hyderabad.
Dharwad Railway Station is located 4 km away from the city centre and there are daily and weekly train services accessible to Chennai, Howrah, Bangalore, Mumbai, Davangere, Pune and Ahmedabad. Hubli Airport is the nearest Airport to Dharwad placed at a distance of 38 kms.
Best time to visit Dharwad:-
Months of Winter Season are the best time to visit Dharwad to reach historical temple and beautiful lakes.
Accommodation options in Dharwad:-
The prominent hotels, resorts and lodges with varieties of facilities located in Dharwad are:
Mayur Aaditya Resort
Karnataka Bhavan
Guru Prakash Lodge
Hoysala Hotel
Hotel Travel Inn
Ankitha Residency
Central Park
Mandar Regency Hotel
Indraprastha Residency Hotel