Tourist Places to Visit in Kannur, Kerala, India
Kannur also called as Cannanore is a city and the administrative headquarters of Kannur District situated in the Indian State of Kerala. It is located about 472 km north of state capital Trivandrum. Kannur is in 6th position in the field of area in the state and Kannur Municipality is one of the oldest municipalities in Kerala State and was established in the year 1867.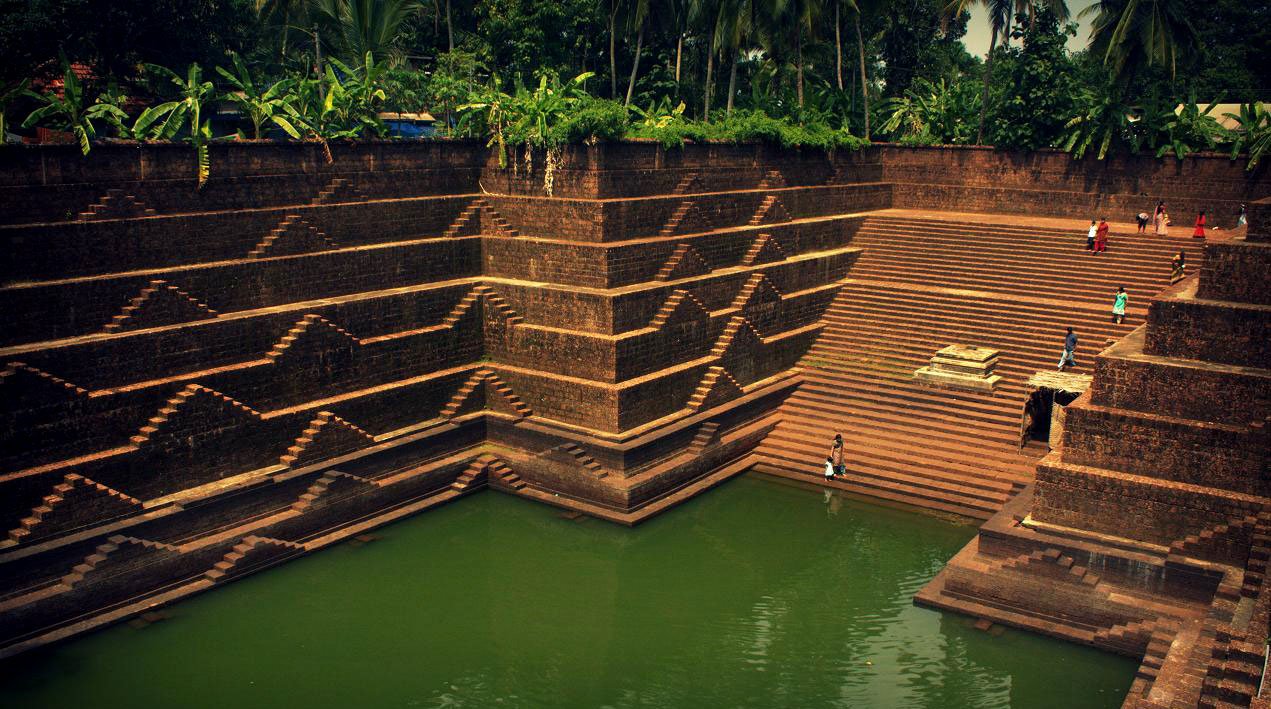 Kannur District is bounded by Kasaragod district in the north, Kozhikode district to the south, Wayanad district on the southeast, Kodagu district of Karnataka State to the northeast and Lakshadweep Sea towards west.
Kannur is located between 11.8689° north latitude and 75.3555° east longitude and is positioned at an elevation of 1 meter. Kannur District covers an area of 2,966 sq. km. and the Postal Code of Kannur starts from 67001.
Kannur is well known for its handloom industries, beautiful beaches and cultural centres. Kannur Cantonment is considered as one of the major cantonments in the country and the city is home to numerous and army and naval units of the country.
Etymology and History of Kannur:
It is believed that Kannur derives its name from the old village of the state. Another theory states that Kannur name is derived from 2 Malayalam words Kannan means 'Krishna' and Ur means 'place'. The total meaning of the word Kannur is 'the Place of Lord Krishna'.
During the period of British rule in India, Britishers used it as their business centre. Major foreign rulers like Portuguese and Dutch Empires also ruled Kannur in the past.
Culture, Food and Shopping in Kannur:
Kannur is well known for its cultural events and the temple like Annapurneshwari Temple, Suryanarayana Temple and Kottiyoor Shiva Temple. Also there is annual fair organized in major temples of the district.
Sambar, Kaalan, thoran, pulisherry, olan, erisherry, puliinji and kappa are the popular vegetarian dishes in Kannur and also the locals have the great tastes of non vegetarian foods like chicken curry, fish fry, prawn fry and Biryani.
Kannur houses plenty of shopping centres, retail outlets, cloth centres and also people can watch movies from the single screen theaters and multiplexes.
Connectivity to Kannur:
Kannur is well connected with other major cities of the state and neighborhood state through National Highway 66. Plenty of luxury buses originate from Kannur KSRTC Bus Stand to Kodagu, Mysore, Bangalore, Kozhikode and Mangalore. Also several private organizations operate bus services all around the city.
Major cities trains are accessible at Kannur Railway Station located 1 km away from the city centre and Calicut International Airport is the nearest airport to Kannur placed 118 km away.
Tourist places in Kannur:
Muzhappilangad Beach:
Muzhappilangad Beach is considered as the only drive in beach in Kerala State. It is situated about 14 from Kannur City centre. Muzhappilangad Beach has near proximity with Green Island and attracts tourists from all over the state.
Fort St. Angelo:
Fort St. Angelo also called as Kannur Fort and was built by Dutch ruler Dom Francisco De Almeida during 16th century. It is located 3 km away from Kannur City.
Pallikunnu:
Pallikunnu is a town with full of religious places placed 4 km away from Kannur city centre. It is widely popular for its Shree Mookambika Temple dedicated to Goddess Mookambika.
Sundareswara Temple:
Sundareswara Temple is the famous temple built in the year 1916 by Shree Narayana Guru and this temple is devoted to Lord Shiva. There is 8 day annual fair held in this temple on every year of April.
Taliparamba:
Taliparamba is a town located in Kannur District. It houses District Agricultural Farm, Shree Rajarajeswara Temple and Trichambaram Temple devoted to Lord Krishna.
 Other tourist attractions in and around Kannur include:
Pallikunnu
Payyambalam Beach
Kadalayi Sreekrishna Temple
Thiruvangad Sriram Temple
Arakkal Museum
Subramania Temple
Ramanthali Sankaranarayana Temple
Cannanore Lighthouse
Kottiyoor Shiva Temple
Meenkunnu Beach
Parassinikadavu Sree Muthappan Temple
Thottada Beach
 Best time to visit Kannur:
During the months of winter and summer season is the ideal time to visit Kannur.
 Accommodation Options in Kannur:
The best hotels, resorts and home stays in Kannur are as follows:
Malabar Residency
Mascot Beach Resort
Kairali Heritage
Pranav Beach Resort
Kamalalayam Homestay
Costa Malabari
Blue Nile
Royal Omars
Hotel Blue Nile
Asokam Beach Resort
Kanaka Beach House
Kamala Prestige Beach Villa
Savoy Hotel