Best Places to Visit in Dirang, Arunachal Pradesh, India
Dirang is a small hill station located in West Kameng District in the Indian state of Arunachal Pradesh. It is home to turbulent waterways, boisterous rivers, beautiful tourist destinations, rich and rare species of flora and fauna and is surrounded by snow clad mountains. Dirang is located about 42 km and about 311 km from district headquarters Bomdila and the state capital Itanagar respectively.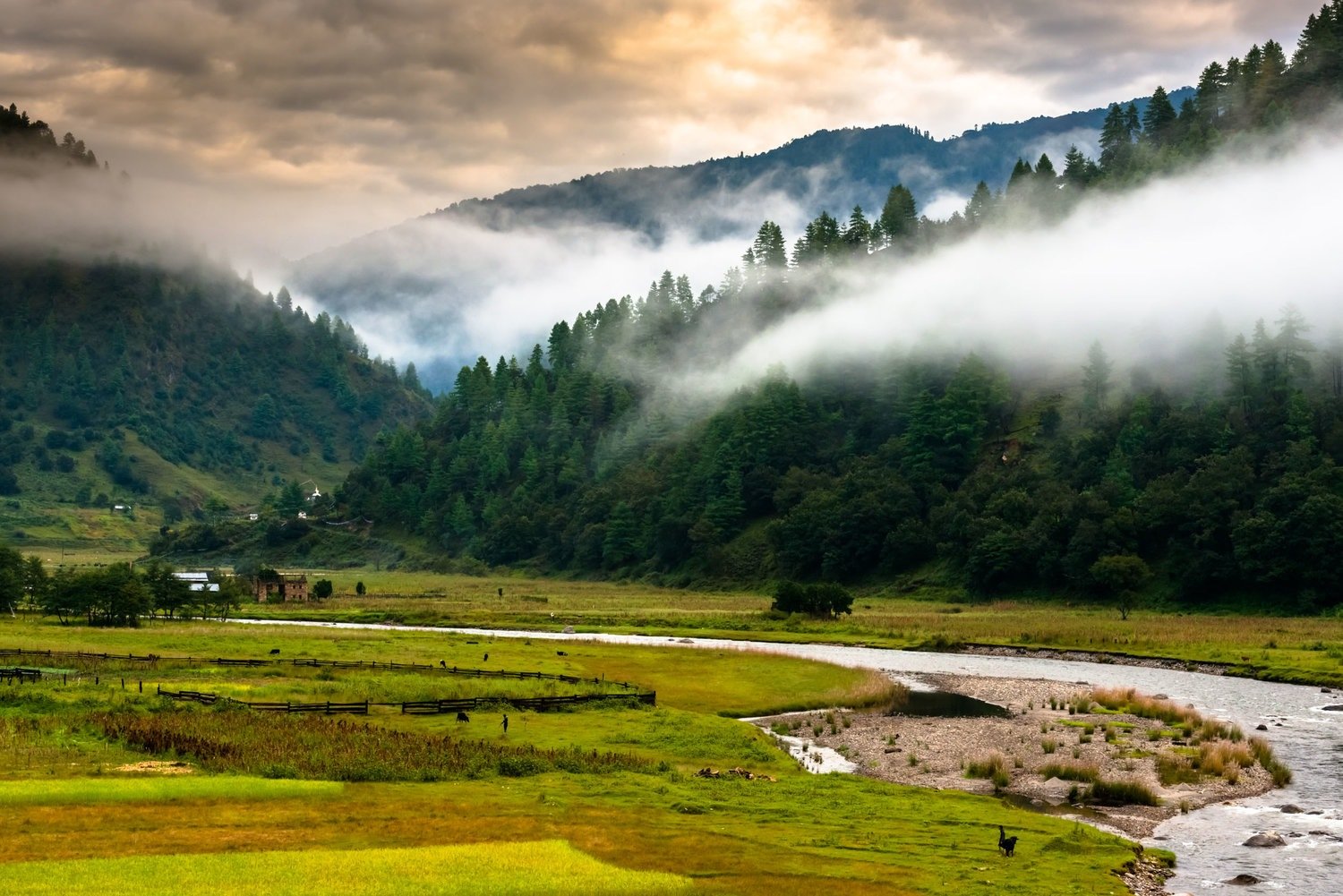 Dirang is positioned at an elevation of 1497 meters. The weather of Dirang is very peaceful and much cool. Due to this, tourists like to enjoy their holidays in Dirang region. Dirang River serves as the major source for drinking and agricultural needs.
Culture and Food in Dirang:-
There are grand cultural events of music and dance organized in Dirang every New Year of English and Buddhist calendar and these cultural events attracts hundreds of people from bordering regions. Dance styles like popir, ponung pasi, kongki, aji lhamu are performed in major artistic occasions of the town.
The staple foods use by Dirang people includes rice, meat, fish and green vegetables. Thukpa and momos are the popular dishes of Dirang. Dirang houses few hotels of North Indian, South Indian and Chinese along with local food corners.
Connectivity to Dirang:-
There are very few government buses operating services near Dirang, due to this tourist must have their own vehicle or a taxi to reach the destinations of Dirang. Rowta Railway Station, Assam is the nearest Railway Station to Dirang situated at a distance of 250 km. Dirang is about 183 kms from its nearest airport Tezpur Airport in Assam. There are numerous taxis accessible to reach railway station and airport.
Tourist places in Dirang:-
Dirang Dzong:-
Dirang Dzong or Fort is one of the prime attractions of Dirang located in Dirang Basti. It was built during the 17th century and includes a 4 storied fortified stone roofs supported with timber logs. The entrance gateway of the fort made by wood materials designed with stunning local architectures.
Sangti Valley:-
Sangti Valley is situated 8 km away from Dirang is well known for various scenic spots. Paddy fields are the major magnetism of the valley. Another prime attraction of Dirang 'Khaso Steel Bridge' is located in the vicinity of Sangti Valley.
Bomdila Monastery:-
Bomdila Monastery is sited about 41 km from Dirang was inaugurated in 1965 and was built by 12th reincarnate of Tsona Gontse Rinpoche. It comprises a striking Buddha temple and is considered as the prime worship place of Buddhists in entire West Kameng District.
Sessa Orchid Sanctuary:-
Sessa Orchid Sanctuary is one of the famous sanctuaries in the state covering an area of 100 sq. km. This sanctuary is home to more than 200 species of foreign orchids. The rare species of animals can be seen in the sanctuary are red panda, goral and pheasant.
Craft Centre and Ethnographic Museum:-
Craft Centre and Ethnographic Museum are positioned in front of top tourist attraction Lower Gompa.  It is well known for Buddhist Thangkas, extensive range of carpets and the local handicrafts.
Other tourist places in and around Dirang are:-
National Research Centre
Regional Apple Nursery and Progeny Orchard
Palyul Changchub Dhargyeling Nyingma Monastery
Kiwi Gardens
Apple Orchards
Chillipam
Tenzingang
Bangazan
Mandala Phudung
Nyukmadung
Middle Gompa
Best time to visit Dirang:-
From April to October is the ideal time to visit Dirang, while the weather is very pleasant.
 Accomodation options in Dirang:-
Due to the existence of tourist places there are numerous famous hotels started their operations in and around Dirang. Also the hotels are known for their quality hospitality services with 24 hour electricity, air ticket booking, vehicle parking, internet connectivity, doctor on call, hot water supply, security service, pick up and drop facility to Airport. Also provides the food of all the major regions of the country and the bordering countries as well. The prominent hotels in Dirang and Bomdila ( 42 km away from Dirang) are as follows:
Doe-Gu-Khil
Shangrila Hotel
Hotel Tsepal Yangjom
Pasang Hotel
Hotel Native Inn
La Hotel
Shipyangpong Hotel
Bomdila Tourist Lodge
Nameri Eco Camp
Hotel Nandan
Apsara Hotel
Siddhartha Hotel