Shivanasamudra Falls
Second Largest Fall of India
Falling from an altitude of around 350 feet this waterfall is one of the best falls in south India. This is a place which must be visited by everyone as one can find nature at its best in this falls.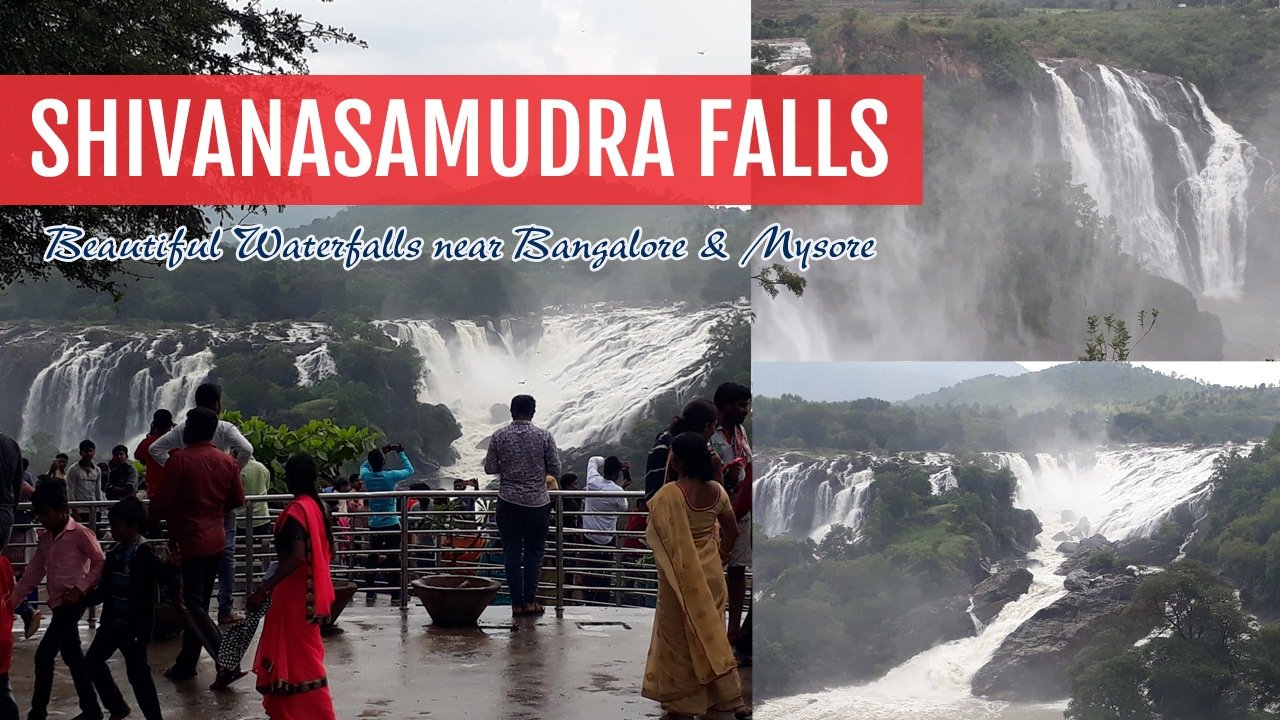 Location: The falls is placed in the Mandya District in Karnataka and is located on the banks of the Cauvery River. The other places near by are Malavalli which is 20km away, Mysore which is 85km away, Maddur which is 40Kms and finally 120km away from Bangalore.
How to Reach:
By Air: Bangalore airport is the nearest airport for this place.
By Rail: Maddur has the nearest railway station from this place which is 40 km away.
By Road: There are many busses leaving from Mysore and Bangalore to this place. But the best way to travel is by an own car or a taxi. The route map from Bangalore to this place is given as follows: – Bangalore-Maddur-Malavalli-Rottikatte-Shivasamudram.
Best Time to Visit: a trip during the monsoon season is that during the months of October would make his view of the falls at its best.
Major Attractions:
The falls is broken down into two parts the western and the eastern side.  Gaganachukki is the western side of the fall and Bharachukki is the eastern side of the fall.
When it comes of the falls it is placed in the 16th position in the world and 2nd position in India. It also has a bench mark that this is first place in Asia where hydro electric project was set up in the year 1902 by Sheshadri Iyer, the Diwan of Mysore.
The forest on the side of Cauvery must be visited by everyone as it is a different experience as if seeing a grand Cascade. The fall also has a watch over from where one cans a better look of the falls from any side. All these things have made it a regular hang out place for many people.
There are also some temples at this place which one can visit. Before people were allowed to enter the hydro electric station and have a look at the place but then due to some other problems like terrorism that facility was blocked by the government.
There are no amenities like shops, shelter and Wash rooms available at this place. The uncontaminated surrounding of this place makes this place look better.