Kaveri Nisargadhama – Perfect Holiday Point
Kaveri Nisargadhama, Placed in the enthralling district of Coorg. This is a beautiful hill station with some of the best features present in it. When at Nisargadhama Forest, you will find a wide variety of things to do and see. Elephant ride is something that adults and kids both will enjoy. There is also a deer park and rabbit park that one can visit.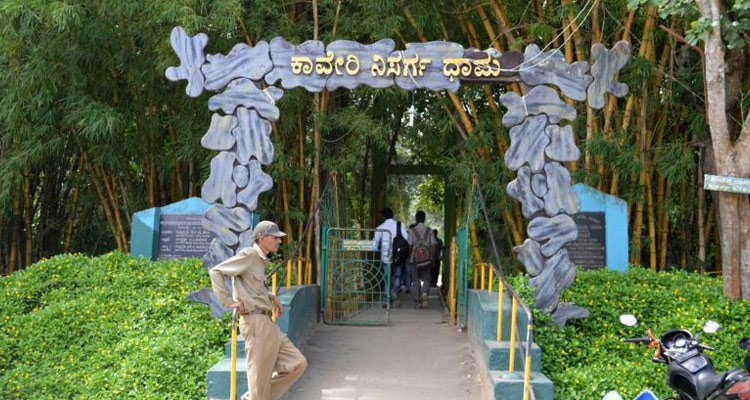 The view of River Kaveri is also something that tourist must stop by and notice, capture in their cameras, and cherish forever. The view, especially from the hanging bridge is breathtaking.
Nisargadhama Forest is a dazzling land which is abundantly covered with a wide array of floral and faunal species. The lush greenery and the untouched environment makes it a great weekend retreat for the locals. Out of all the attractions here, the hanging bridge is a chief one. Elephant riding, swimming, boat riding, and other sightseeing activities will ensure that you spend a good day here. As you move in further, you will come to a spot where you might find guest houses which are run and maintained by the forest department officials.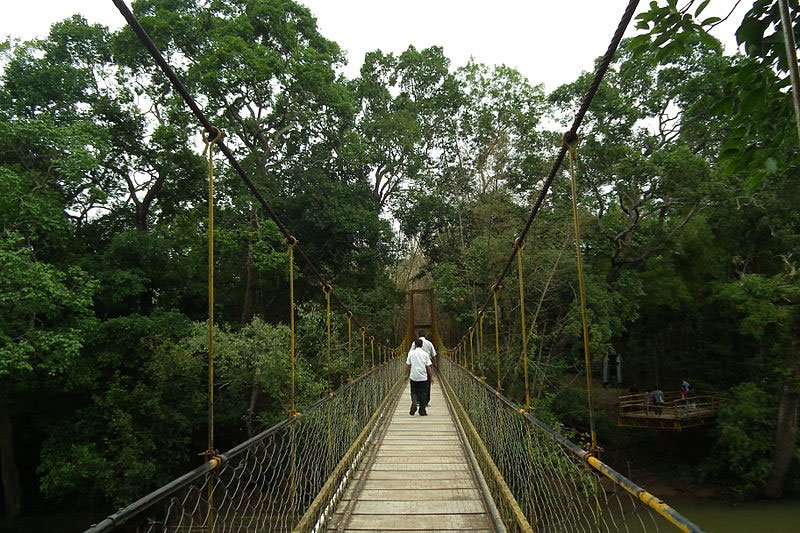 Location:
Kaveri Nisargadhama is placed in Coorg district Karnataka. It is a part of the Western Ghats and is just 2Kms from Kushalnagara and it is 25Kms away from Madikeri.
Best Time to Visit: Septembers to February are the best time to visit this place, as it is the winter season. This is the time when nature looks really beautiful.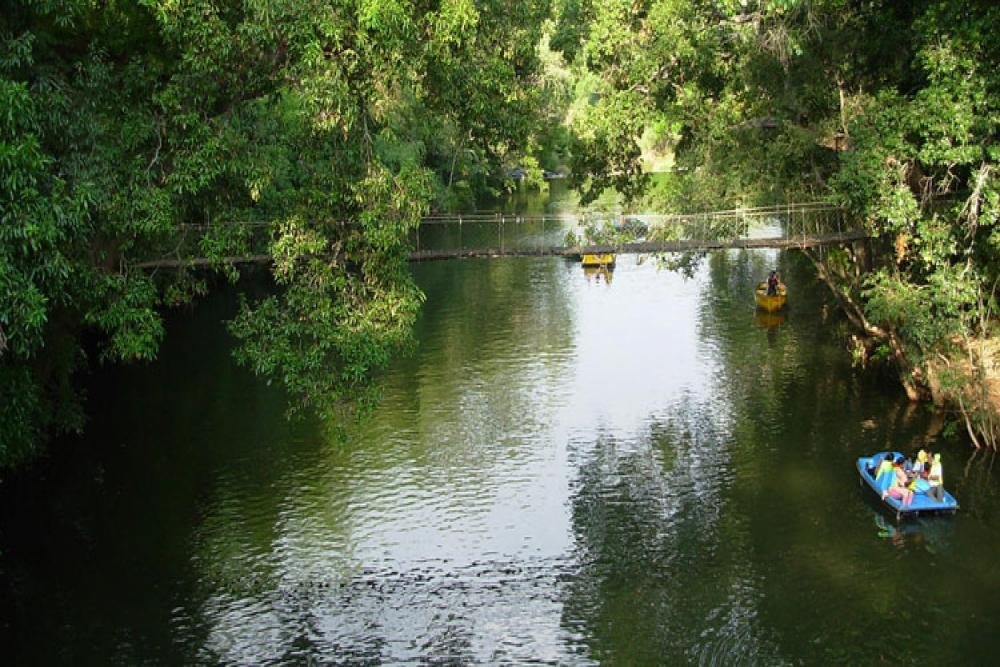 Major Attractions:
Named, as Kodagu before this is this is the place where the river Cauvery is born. Considered as the Scotland of India, this place was the habitat of many soldiers who fought for India.
Nisargadhama is a wonderful hang out spot for any kind of people. One can always enjoy boating at this place as the exact location can be reached only by moving on a boat. Elephant ride can also be enjoyed at this place, which is being organism, by the forest department.
The different trees present in this place are forest, foliage, teak, orange groves and rosewood plantation. The bulky bamboo furrows cover up the forests totally. Tree hoses can also be seen at these places. Other features present here are a mini zoo, deer park, orchid blooming and elephants.
Tibetian settlements are something that is interesting at this place. These people have their own monasteries, which are maintained well, and have lawns placed over it. They too have some ponds present at this place. . The sporadic prayers make available equanimity and tranquility to this put.
The accommodation at this place is not a problem as there are a lot of sources present that can be opted at this place.
How to Reach:
By Air: Mangalore has the nearest airport from Coorg that is around 200km from Coorg and the Bangalore airport is around 250 km from this place.
By Rail: Kushalnagara has the nearest railway station which is around 2 km from it. People can also prefer Bangalore railway station.
By Road: The K.S.R.T.C, which is the Karnataka State Road Transport Corporation buses, have their regular moving from Coorg to Bangalore, Mangalore and Mysore. Being a tourist attraction this place also has many private busses leaving from there regularly.
Kaveri Nisargadhama Forest Park Timings:
| Day | Timing |
| --- | --- |
| Monday | 9:00 am – 5:00 pm |
| Tuesday | 9:00 am – 5:00 pm |
| Wedesday | 9:00 am – 5:00 pm |
| Thursday | 9:00 am – 5:00 pm |
| Friday | 9:00 am – 5:00 pm |
| Saturday | 9:00 am – 5:00 pm |
| Sunday | 9:00 am – 5:00 pm |