Tanur Beach – Kerala, India
One can enjoy their vacation to the utmost if you visit Tanur beach that is near the coastal fishing town called Tanur in the Tirur tehsil of Kerala. Tanur beach is located in the small town of Tanur in the Malapuram district of Kerala. Tanur is situated to the north of Tirur town and located only at a distance of 9 km from the Tirur town. This beach is about 10 kms away from the Tirur city. Tanur or Beypur is a small coastal census town in Kozhikode district in the state of Kerala, India. Tippu Sultan named the town 'Sultan Pattanam'. This place also has a small port and a beautiful beach.Tanur beach being the cynosure of all eyes here as a travel tour to Tanur would showcase before all and sundry.
Activities at Tanur Beach:
Enjoy your leisure vacation in this beach away from the buzz of the city and relax under the shades of the palm trees watching the sunrise and sunset. Walk along the seashore and if you are interested then you can collect some of the unusual shells and keep them with you as your remembrance of visiting this beach. It is an ideal destination for one-day picnic or also a weekend getaway for most of the families. Swimming is safe here so spend your whole day at this beach.
If you are a person who loves adventure then don't miss to visit here and enjoy fishing and volley ball. You can find various water games and indulge yourself in all the games and enjoy your trip. And for kids it is nothing but making sand castles the most innovative part of the beach.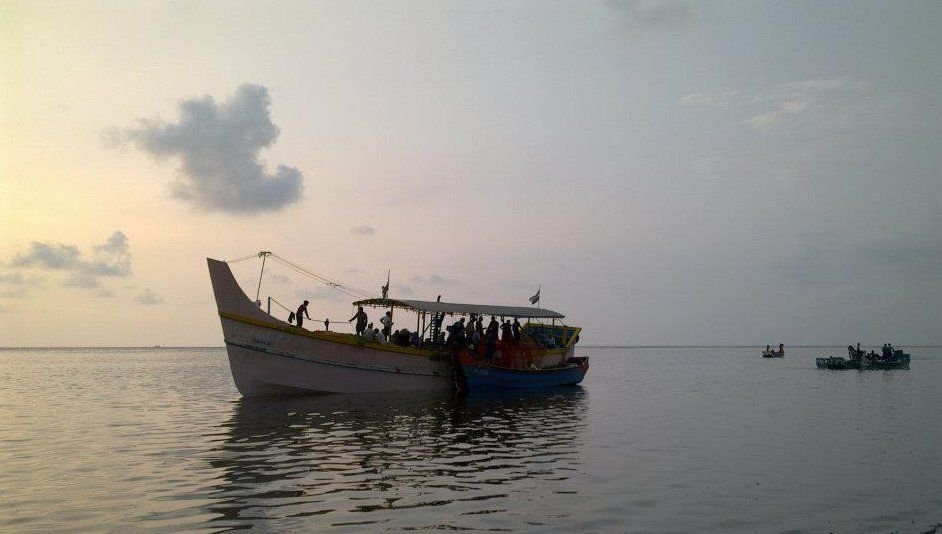 Tourist Attractions near Tanur Beach:
You can roam around in this beach as you can find many historical temples that everyone needs to visit and offer prayers to the deity. The most attractive temple is the Keraladeshpuram the deity of this temple is Lord Vishnu.
Some of the famous tourist attractions are: 
Trikkaikattu Temple and Math
Ayyapan Temple
Vettakkorumakan Temple
Shobha Parambu Devi temple
Places to visit near by Tanur Beach
Pulimuttu is the local name of the 1 km long bridge made of stone stretching in to sea. It is made by piling stones like a pathway to sea. Tanur light house is situated at the south bank of chaliyar, Uru (Big boat) – The boat building yard here is famous for the construction of the Uru, the traditional Arabian trading vessel. Its build using teak from Malaysia nowadays, but before it was using indigenous teak from Nilambure forest which was transported through water channels (called 'therppan').
Ideal time to visit Tanur Beach:
You can visit this in the October and May.
Where to stay in Tanur Beach:
You can find a number of hotels, guesthouses and cottages that accommodate you with all the services that comfort all your needs. The hotels host well furnished rooms, conference halls, pools gym and much more. All this is available at reasonable rates.
Getting to reach Tanur Beach:
You are offered with all the modes of transport to Tanur Beach. Kozhikode is the main city where you can find an airport that is about 20 kms far and a railway station that is 35 kms away from the beach. Hire a cab or an auto rickshaw to reach your destination. Roads are interlinked with states like Tamil Nadu and Karnataka. Visit this place to enjoy your vacation with family and friends.
Nearest Railway Station: Tirur, about 11 km
Nearest Airport: Calicut International Airport, about 20 km away