Dodda Basavana Gudi (Bull Temple), Basavanagudi, Bengaluru
Dodda Basavana Gudi (the Nandhi Temple) is situated in Bull Temple Road, Basavanagudi, area of South Bengaluru, part of the largest city of the Indian state of Karnataka. The Hindu temple is inside a park called Bugle Rock. This bull temple is dedicated to Nandi who is the biggest devotee of Lord Shiva. It is very big and stands out because of its unique architecture.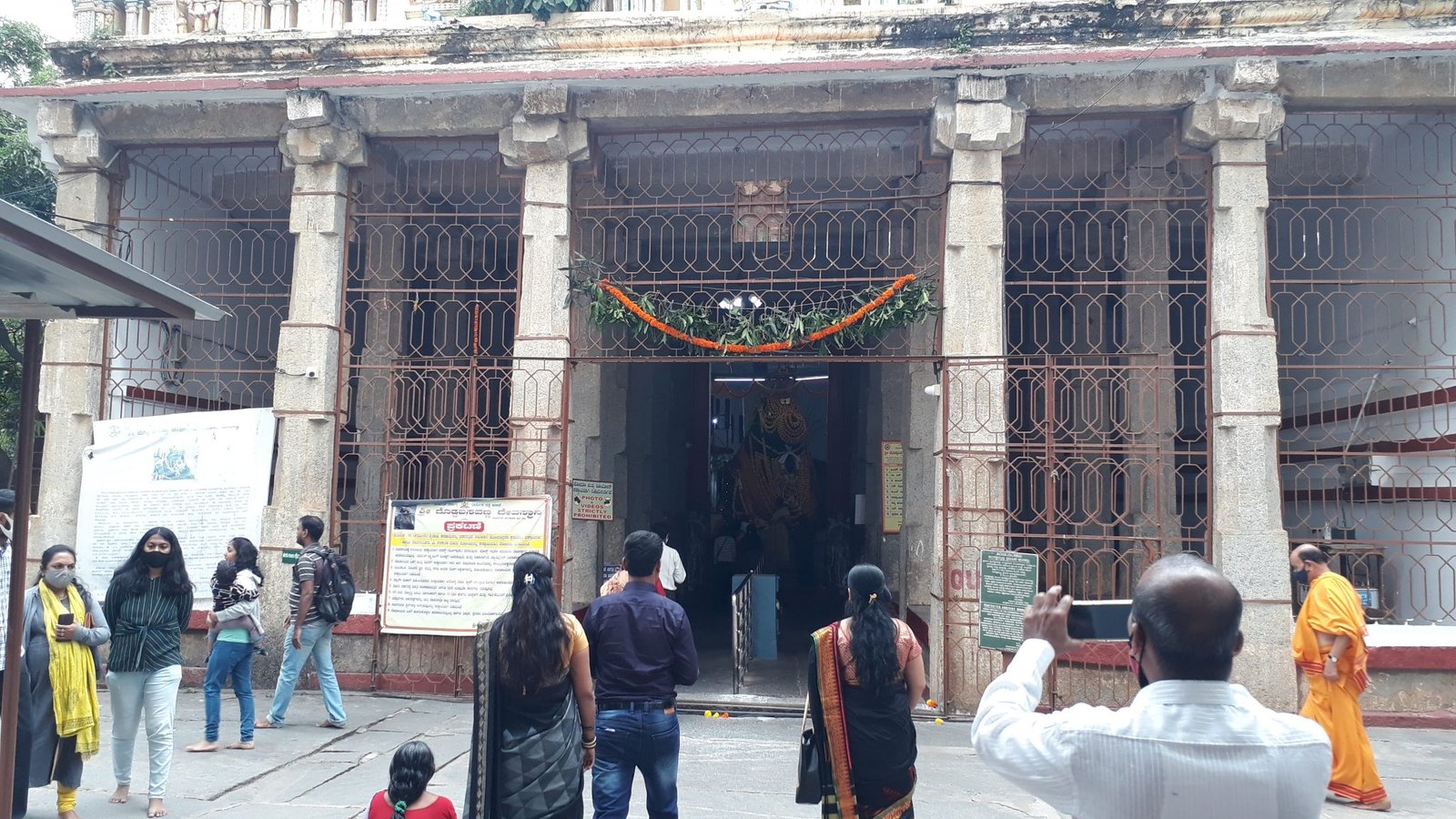 The bull referred to is a sacred Hindu demi-god, known as Nandi; Nandi is a close devotee and attendant of Shiva. Dodda Basavana Gudi is said to be the biggest temple to Nandi in the World. The stone cult image of Nandi is continually covered with new layers of butter, benne in the local language of Kannada. There is a cult image of the elephant-headed Hindu deity son of Shiva Ganesha close by.
Basavana Gudi is a regular place of visit for tourists and is covered by most of the tour operators including the Karnataka State Tourism Development Corporation.
The temple is a small one, consisting of only the Vijayanagara-style shrine facing a porch. Built in the early 20th century, the current tower (vimana) above the shrine is adorned with Saivite figures and motifs. It's said to house one of the world's largest Nandi murtis. The murthi is about 15 ft (4.6 m) big and about 20 feet (6.1 m) long.
Bull Temple Timings: The temple stays open daily, including public holidays, from 6:00 AM to 8:00 PM.